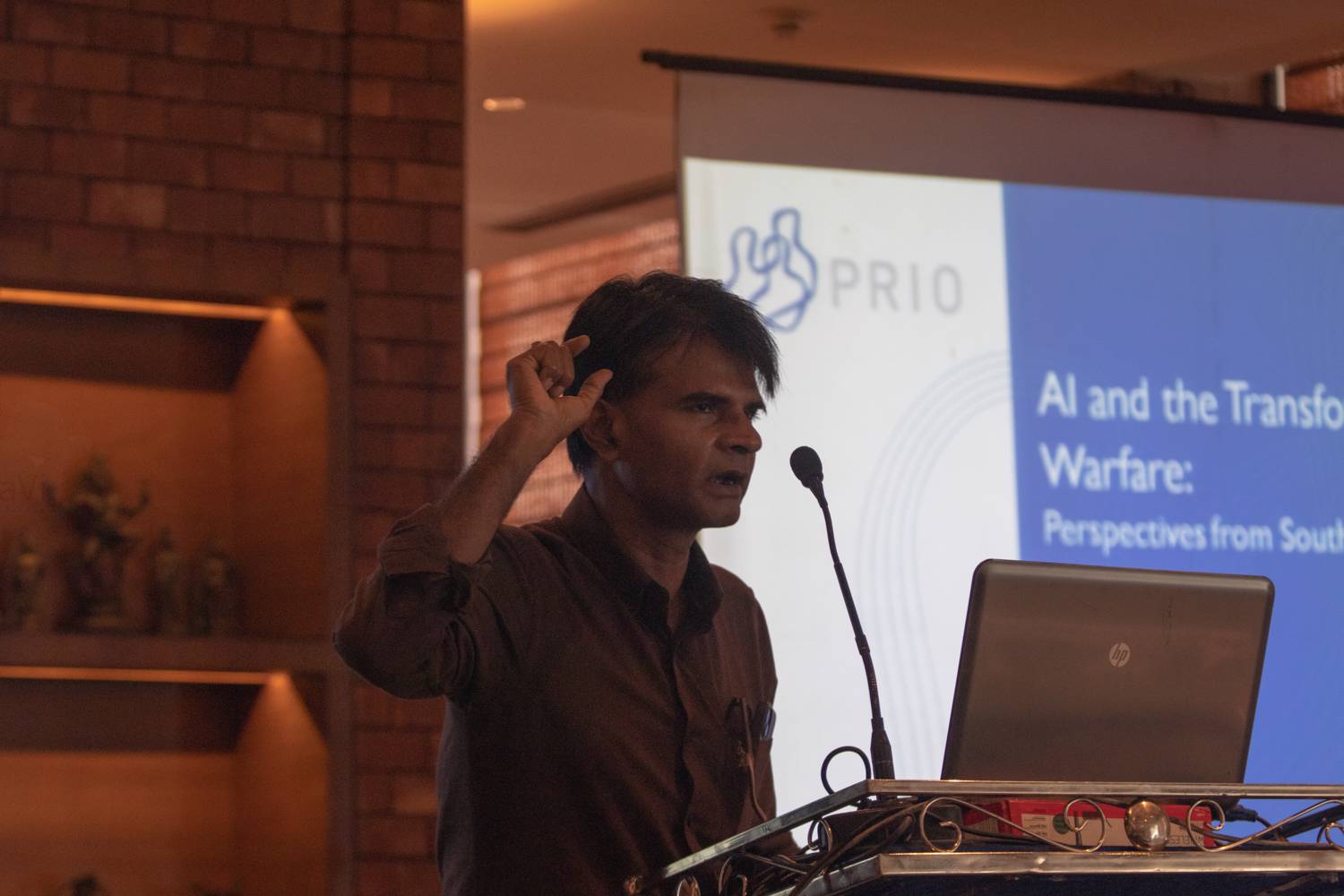 The Warring with Machines Project co-organized a conference with PRIO Global Fellow Kaushik Roy of Jadavpur University in Kolkata. The conference was titled "AI and the Transformation of Warfare: Perspectives from South Asia and Beyond."
Discussions around the development of AI are often dominated by what is ongoing in the U.S., Europe, and China, thus the goal of this conference was to discuss other regional perspectives on AI military applications, including India, Russia, and Nigeria. Conference participants included speakers from a variety of backgrounds, including retired military officers, software developers, and researchers. Project members Greg Reichberg and Kelly Fisher both participated and presented at the conference as well.
The conference will be publishing an edited volume based on the papers presented at the conference.
Conference programme available here.
Kolkata conference
        ![Kolkata conference ](https://cdn.prio.org/cdn_image/b51b4e1e57394842851b4b6c1cc8c959.JPG?x=720&y=480&m=Scale)
        

Photo: Avishek Bose