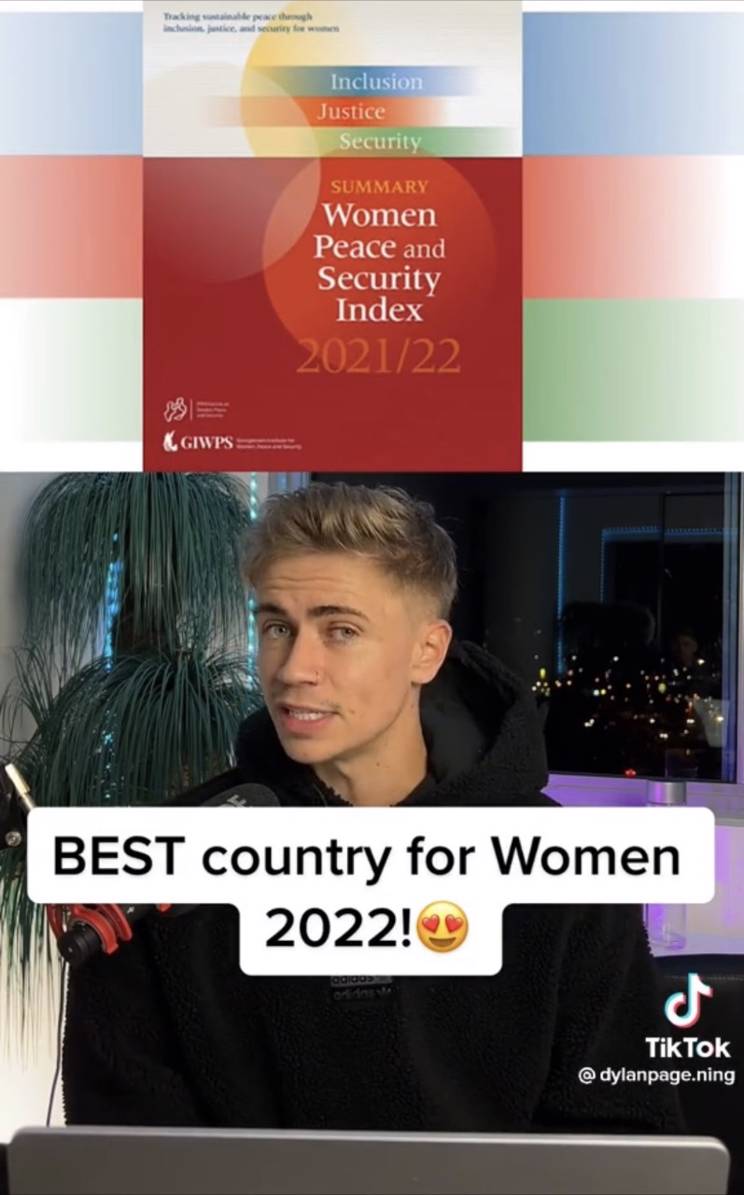 Yesterday, a video featuring the Global Women, Peace and Security Index went viral on TikTok, garnering over 700,000 likes so far.
This video ranked the "best [countries] for women", using the index as a basis for the ranking. In the video, TikToker Dylan Page (@dylanpage.ning) explained how the index measures and captures different aspects related to women's empowerment, including inclusion, justice, and security.
The Global Women, Peace and Security Index was launched in 2017 as a collaborative effort between the PRIO Centre on Gender, Peace and Security and the Georgetown Institute for Women, Peace and Security. The index offers a simple and transparent measure that captures women's autonomy and empowerment at home, in the community, and in society, making it the first gender index to focus on women's security. It includes data on 170 countries around the world, providing important insights on patterns and progress on women's status and empowerment around the world.
At PRIO, several researchers have contributed to the development of the Index, with special responsibility for the conflict data. They include Marianne Dahl, Siri Aas Rustad, Kaja Borchgrevink, Solomon Negash, Henrik Urdal and Torunn L. Tryggestad.
Watch the viral TikTok video about the Global Women, Peace and Security Index here.