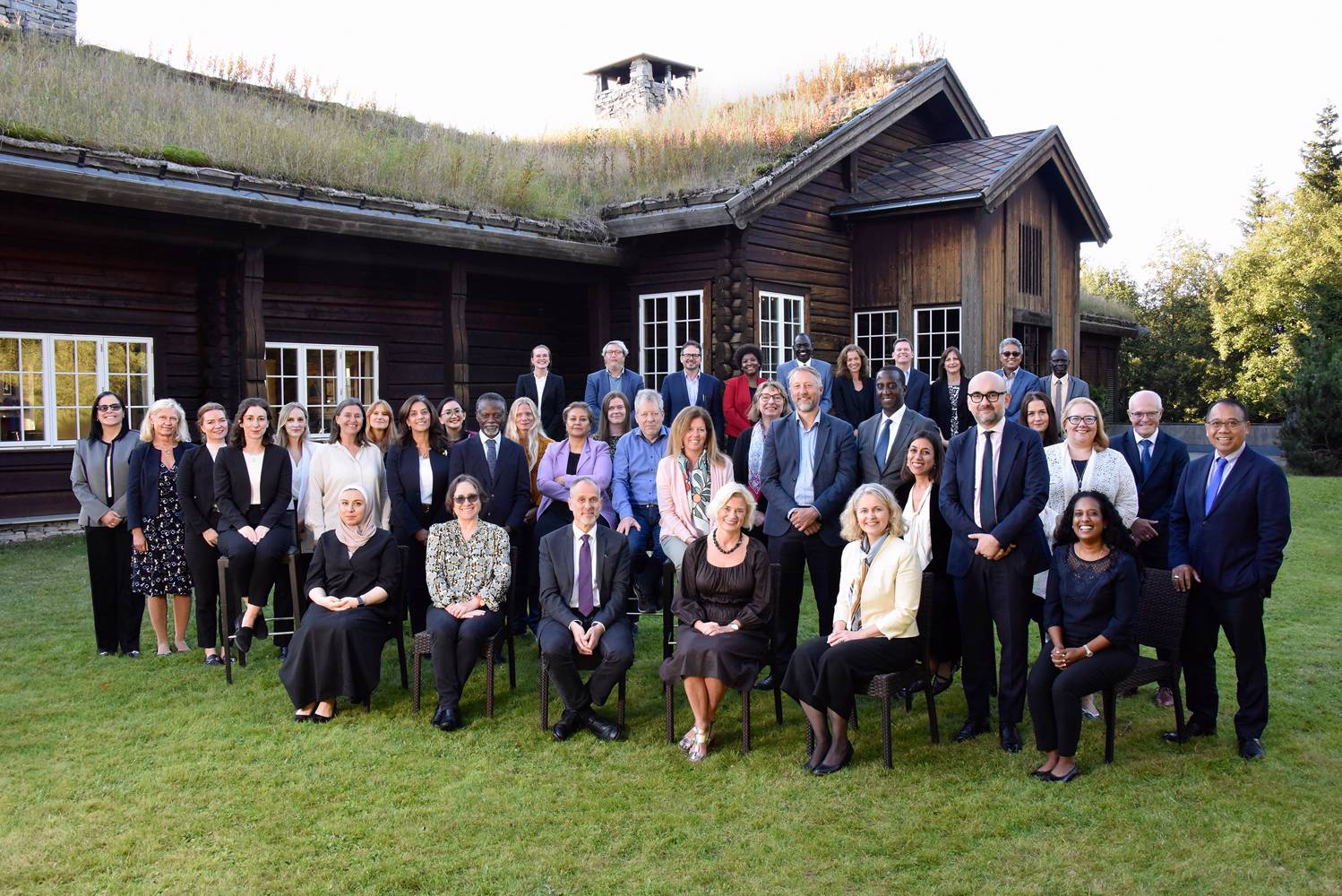 This week, PRIO organized the 11th UN High-Level Seminar on Gender and Inclusive Mediation Strategies at Soria Moria Hotel in Oslo.
Over the course of three days, the seminar participants were offered practical "how-to" strategies and tools for more inclusive mediation process designs, and discussed options for gender-responsive provisions for key thematic areas of peace agreements.
The seminar was opened by PRIO Director Henrik Urdal, State Secretary at the Norwegian Ministry of Foreign Affairs Erling Rimestad, and Asif Khan, the Director for the Policy and Mediation Division at the UN Department of Political and Peacebuilding Affairs (UNDPPA). In their speeches, they stressed the positive correlations between women's inclusion in peace mediation and the quality and durability of peace, an area of research that PRIO seeks to expand.
The seminar is designed for envoys, senior mediators, and other key actors involved in international peacemaking. The overall objective of the seminar is to generate more consultative processes by promoting women's full, equal and meaningful participation, and building inclusive, gender-sensitive mediation capacity at international, regional and national levels.
"Women's inclusion in peacemaking is clearly no longer a question of why, but of how. It is my hope that the seminar has provided the participants with a set of strategies and tools that can be of help in their peacemaking efforts around the world," says Torunn L. Tryggestad, Director of the PRIO Centre on Gender, Peace and Security.
The PRIO Centre on Gender, Peace and Security hosted the seminar this year. Since the start in 2013, the seminar has been organized annually, with the exception of 2020 and 2021 when the seminar was paused due to the pandemic. The seminar is organized in collaboration with the UNDPPA and CMI – Martti Ahtisaari Peace Foundation.