EducAid is an inter-disciplinary, mixed methods project that aims to improve knowledge about 1) whether and how education is contributing to mitigating the effects of forced displacement by comparing in-camp, out-of-camp, and host populations, and 2) how to improve the quality of education programs for conflict-affected populations. The project will generate evidence-based policy recommendations about how to improve the quality of education in situations of conflict and humanitarian crisis. We will do this by mapping the landscape of education programs for Rohingya refugees; conducting a survey with refugees of their education needs, preferences, and expectations; and collecting in-depth qualitative data. 

EducAid fieldwork team Bangladesh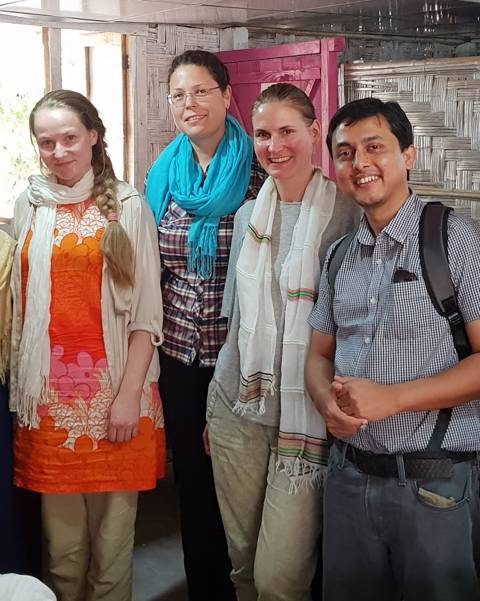 We will use innovative dissemination methods to communicate the project's findings, including producing a short documentary film about the process of establishing education programs in the camps, the role of education in helping Rohingya refugees to cope with and overcome the effects of forced displacement, and the views of refugees on how education programs are addressing their needs, preferences, and expectations.
In addition to Gudrun Østby, the project team includes PRIO researchers Kendra Dupuy and Marte Nilsen, as well as Sabrina Karim form Cornell University and Mohammad Ashraful Haque from Innovations for Poverty Action (IPA), Bangladesh.

EducAid is funded by the Research Council of Norway's NORGLOBAL2 programme, and is placed under the umbrella of the Norwegian Centre for Humanitarian Studies (NCHS).