Was small-scale war a recurrent feature of life during human evolution and, as a consequence, have humans evolved psychological adaptations to war?
The question of whether small-scale war has shaped human evolution has generated major scientific debate involving anthropologists, archaeologists, economists, historians, primatologists, psychologists, and political scientists. AWAR posits that evidence of special design, obtained from an integrated program of psychological experiments, is required to answer this question. If humans are adapted to small-scale war, then human psychology must be equipped with specialized adaptations designed for the efective navigation of war: planning, executing, and defending against coalitional attacks. AWAR presents an elaborate experimental program, to be administered in 40-50 countries, to (i) probe the existence of such adaptations, and (ii) examine how they may shape people's attitudes and behavior in the context of contemporary political violence.
In this podcast, you can hear more about AWAR.
AWAR is a five-year project (April 2021 – March 2026) funded by a European Research Council (ERC) Starting Grant (StG) as part of EU's program for research and innovation, Horizon 2020 (H2020).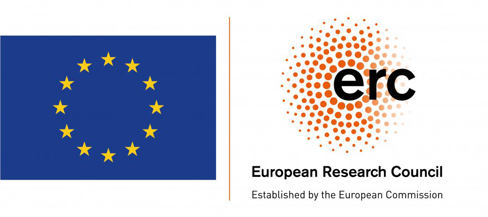 This project has received funding from the European Research Council (ERC) under the European Union's Horizon 2020 research and innovation programme (grant agreement No 950313).