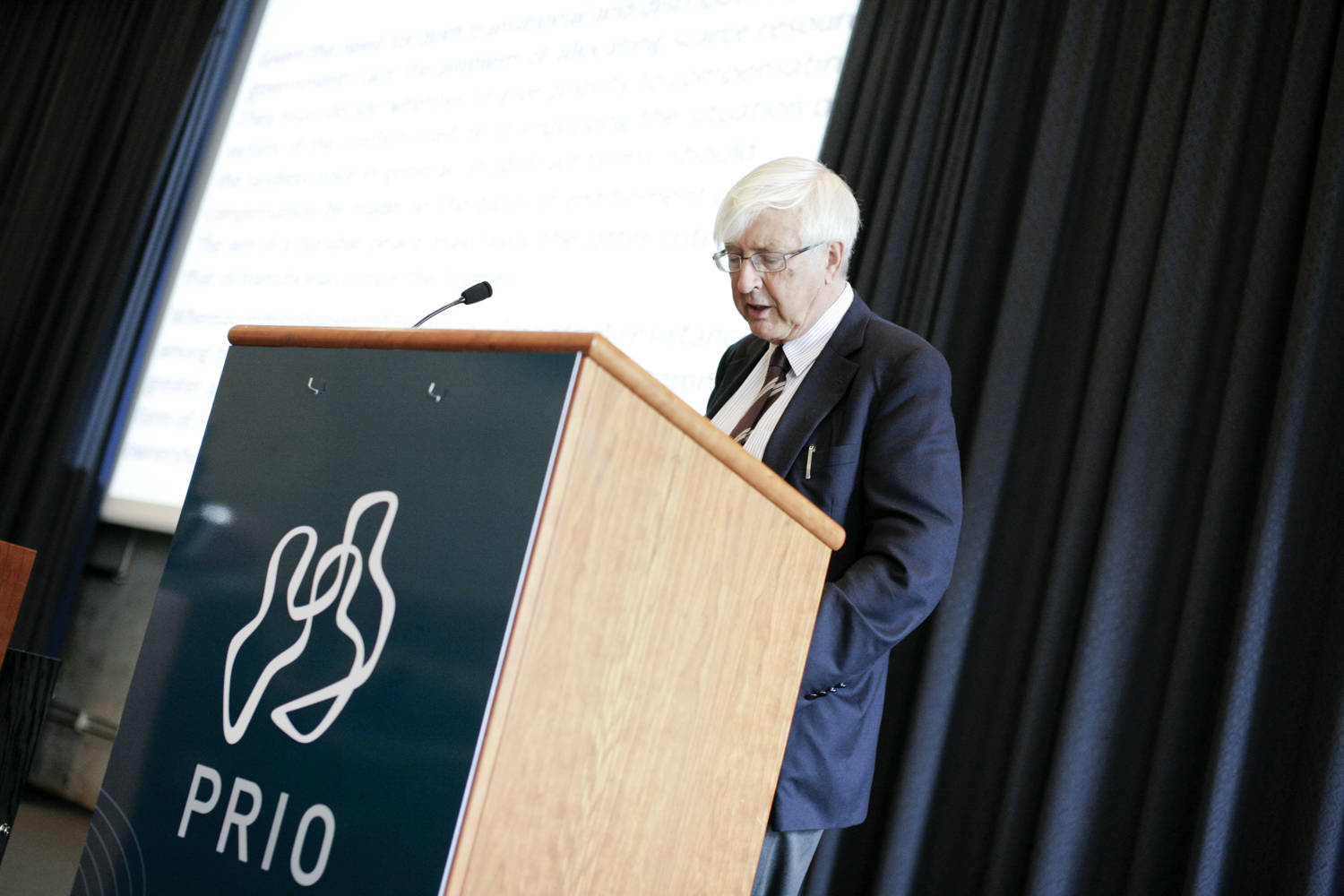 The PRIO Annual Peace Address 2010, the first in a new series, was given by Jon Elster. One of the world's most influential voices in social science, Elster is currently affiliated with Collège de France (Paris), Columbia University (New York) and Peace Research Institute Oslo. Elster will give the 2010 Address on the topic of Justice, Truth, Peace.
Read more about the event on the PRIO Annual Peace Address website. Here is Jon Elster's own synopsis of the talk:
"The general tendency of the human mind to believe that all good things go together is well illustrated by the pursuit of justice, peace and truth in post-conflict situations. Although these values sometimes do enhance each other, they can also undermine each other. There can also be a tension between transitional justice and distributuive justice. In developing these ideas I shall notably draw on recent developments in Colombia."
Jon Elster's talk will be followed by comments by Elisabeth Wood and Dagfinn Føllesdal, and a reception. This is a by invitation only event.
About the PRIO Annual Peace Address
The PRIO Annual Peace Address invites distinguished guests to reflect on how to contribute to the creation of a world in which violence is the exception and peace is the norm. The lecturers include scholars, policy makers, writers, artists and others with a distinct voice on peace and war matters on the world scene.
PRIO is an international research institute whose overarching purpose is to conduct research on the conditions for peaceful relations between states, groups and people. The institute is independent, international and interdisciplinary and explores issues of peace and conflict. PRIO's research agenda reflects the institute's overarching purpose, yet PRIO is both proactively involved in identifying new trends in global conflict and oriented toward formulating and documenting new understandings and responses.
The PRIO Annual Peace Address is an important part of our efforts to create awareness, stir public debate and increase understanding about the conditions for peace in the world. We hope that the PRIO Annual Peace Address can challenge the peace research community by suggesting new measures and bringing new perspectives on peace and war. The questions asked and the answers sought can only be improved by critical challenges.