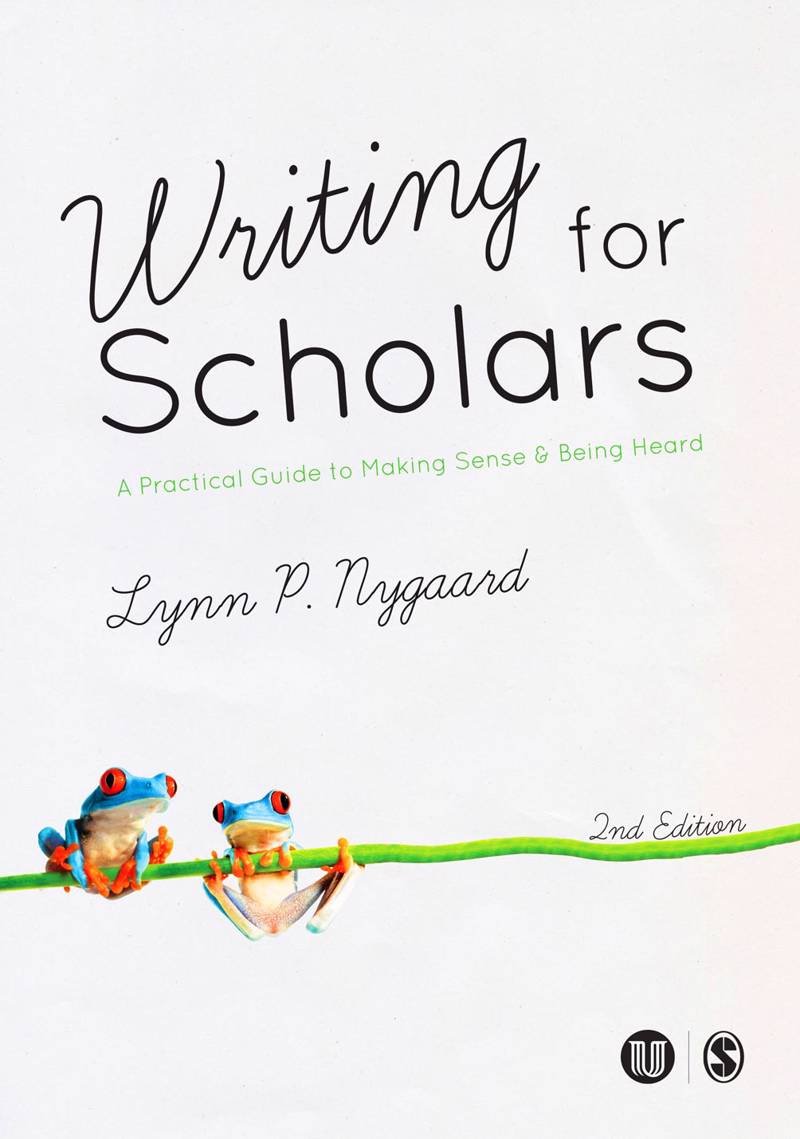 Sometimes the only discernible difference between a genius and a lunatic is the ability to communicate….It's not enough simply to know something. You must be able to communicate your knowledge to others. To accomplish this, you need to know who you are talking to, what you want to say, and how you are going to say it.
PRIO Special Advisor Lynn P. Nygaardwill present her book Writing for Scholars: A Practical Guide to Making Sense and Being Heard. The book reflects the importance we place on writing at PRIO - our ability to have an impact depends entirely on our ability to communicate our research.
The book has been published in a revised and expanded second edition by SAGE. Originally published in 2008 by Universitetsforlaget, the new edition includes a more explicit focus on the social sciences, annotated bibliographies for each chapter, new illustrations and images, and a companion website hosted by SAGE.
After a presentation of some of the key ideas in the book, a panel of PRIO journal editors will provide comments and interview Nygaard on the topic.
The panel of journal editors: Henrik Urdal, Journal of Peace Research; Marit Moe-Pryce, Security Dialogue; andScott Gates, International Area Studies Review.
15:00 - Light refreshments will be served after the presentation.