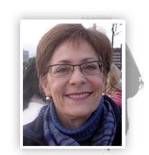 Participants in peacemaking are almost always those who are waging the war — government and opposition leaders, armed forces, militias, and rebel forces. Recent research reveals that engendering peace processes through the inclusion of women and civil society actors leads to better agreements and more sustainable peace.
Please note that the seminar begins at 12.00. A light lunch will be served from 11.30.
2015 was a year of review of the peace and security efforts of the United Nations with the Report of the High-Level Independent Panel on Peace Operations, the Review of the UN Peacebuilding Architecture, and the Global Study on the implementation of UN Security Council Resolution 1325 on women, peace and security.
Gender is a core theme in the review processes as well as in the planning and implementation of peace and security efforts of both the UN and other agencies. Yet it tends to be an add-on rather than a core priority of the efforts. Without gender-responsive peacebuilding efforts the international community risks not matching the needs on the ground and effectively contributing to sustainable peace.
In her presentation, Dr. Joyce Neu will focus on gender and peacebuilding by examining inclusivity in peace processes. Dr. Neu will share insights on gender, mediation, peace and security with regard to recent policy developments and peace processes, provide an overview of current research in the area, and share her own experience from many years of working as a practitioner in this area.
The seminar will be chaired by Torunn L. Tryggestad, Director, PRIO Centre on Gender, Peace and Security.
About the Speaker
Dr. Joyce Neu is Founder and Senior Associate of Facilitating Peace, a consulting network that focuses on conflict analysis and assessment, inclusive peace processes, peer coaching, and gendered peacemaking. Dr. Neu was the first Team Leader for the United Nations' Standby Team of Mediation Experts, advising Special Advisors and Envoys of the UN Secretary-General on peace processes in the Central African Republic, Comoros, Kenya, Democratic Republic of Congo, and Somalia. She was founding Executive Director at The Carter Center where she advised former President Jimmy Carter on conflicts in more than two dozen countries and led mediation efforts in Congo (Brazzaville), Mali, and Sudan and Uganda. For the past 18 years, Dr. Neu has advocated and conducted trainings and assessments of women's participation in peace processes. She co-created the Women PeaceMakers Program at the Joan B. Kroc Institute for Peace & Justice at the University of San Diego in 2002.
Dr. Neu has a Ph.D. in sociolinguistics from the University of Southern California and has published on conflict resolution, negotiations, sociolinguistics, and international war crimes tribunals. She has taught at the University of Southern California, Penn State University, Adam Mickiewicz University (Poznan, Poland), Emory University, and the University of San Diego. She was a senior Fulbright scholar in Poland and a Peace Corps volunteer in Senegal. She enjoys being a volunteer "citizen scientist" for the American Cetacean Society's annual gray whale migration census and continues to work on developing her pottery-making skills.