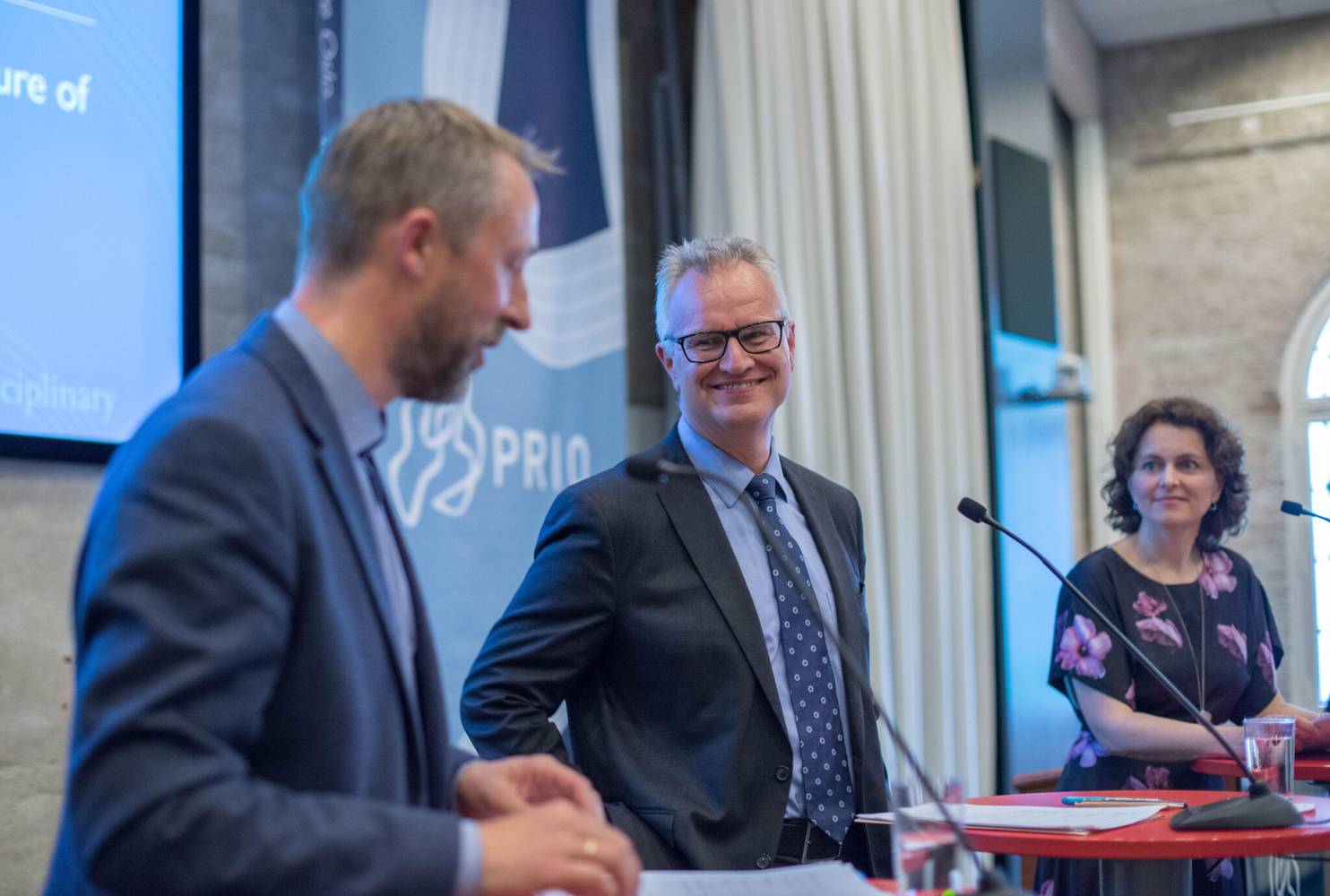 Kristian Berg Harpviken has his last day in office 30 June, stepping down at the end of his 8 years term as PRIO's Director.
In honour of Kristian, and his great achievements for PRIO the past eight years, we are delighted to invite you to a seminar , on a topic of his choosing, which will also be a goodbye gift inspiring his future research.
Programme
Welcome
Åslaug Haga, Chair of the PRIO Board
Introductory comments
Kristian Berg Harpviken, PRIO's outgoing Director
What is the Problem?
Facts about terror; trends, forms, scope and the role of terror in conflict. Presentation by Marianne Dahl, PRIO
What could the responses be?
'Standup' presentations of research questions to investigate and inform effective responses – in the form of limiting, countering, or overcoming – terror
Any Way Ahead?
Summing up and discussion, chaired by Henrik Urdal, PRIO's incoming Director and including Torunn L. Tryggestad, director of the PRIO Centre on Gender, Peace and Security.
After the seminar, at approx 18:30, we will move to a reception with refreshments