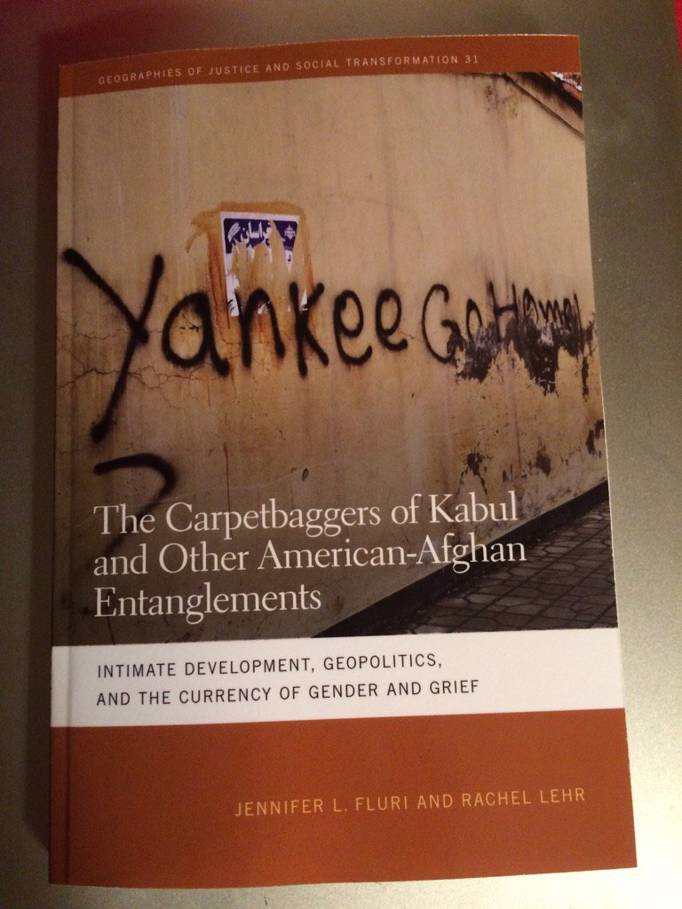 ​Welcome to a PRIO GPS Centre seminar on gender and development in Afghanistan with guest speakers Jennifer Fluri and Rachel Lehr. 
Fluri and Lehr will talk about their research which was recently published in their book The Carpetbaggers of Kabul and Other American-Afghan Entanglements. The seminar will focus on how the geopolitical focus on saving Afghan women became a form of currency. 
The 2001 invasion of Afghanistan by United States and coalition forces was followed by a flood of aid and development dollars and "experts" representing well over two thousand organizations – each with separate policy initiatives, geopolitical agendas, and socioeconomic interests. 
Fluri and Lehr's research examines the everyday actions of people associated with this international effort, with a special emphasis on small players: individuals and groups who charted alternative paths outside the existing networks of aid and development. This focus highlights the complexities, complications, and contradictions at the intersection of the everyday and the geopolitical, showing how dominant geopolitical narratives influence daily life in places like Afghanistan – and what happens when the goals of aid workers or the needs of aid recipients do not fit the narrative.
Fluri and Lehr examine the use of gender, "need" and grief as drivers for both common and exceptional responses to geopolitical interventions. The research describes intimate encounters at a micro scale to complicate and dispute the ways in which Afghans and their country have been imagined, described, fetishized, politicized, vilified, and rescued. 
Fluri and Lehr identify the ways in which Afghan men and women have been narrowly categorized as perpetrators and victims, respectively. Several projects and case studies show how gender and grief became forms of currency that were exchanged for different social, economic, and political opportunities. Such entanglements suggest the power and influence of the United States while illustrating the ways in which individuals and groups have attempted to chart alternative avenues of interaction, intervention, and interpretation.
Kristian Berg Harpviken, Director of PRIO, will act as discussant and Inger Skjelsbæk, Research Professor at PRIO, will chair the seminar.
Breakfast will be served from 08:00.