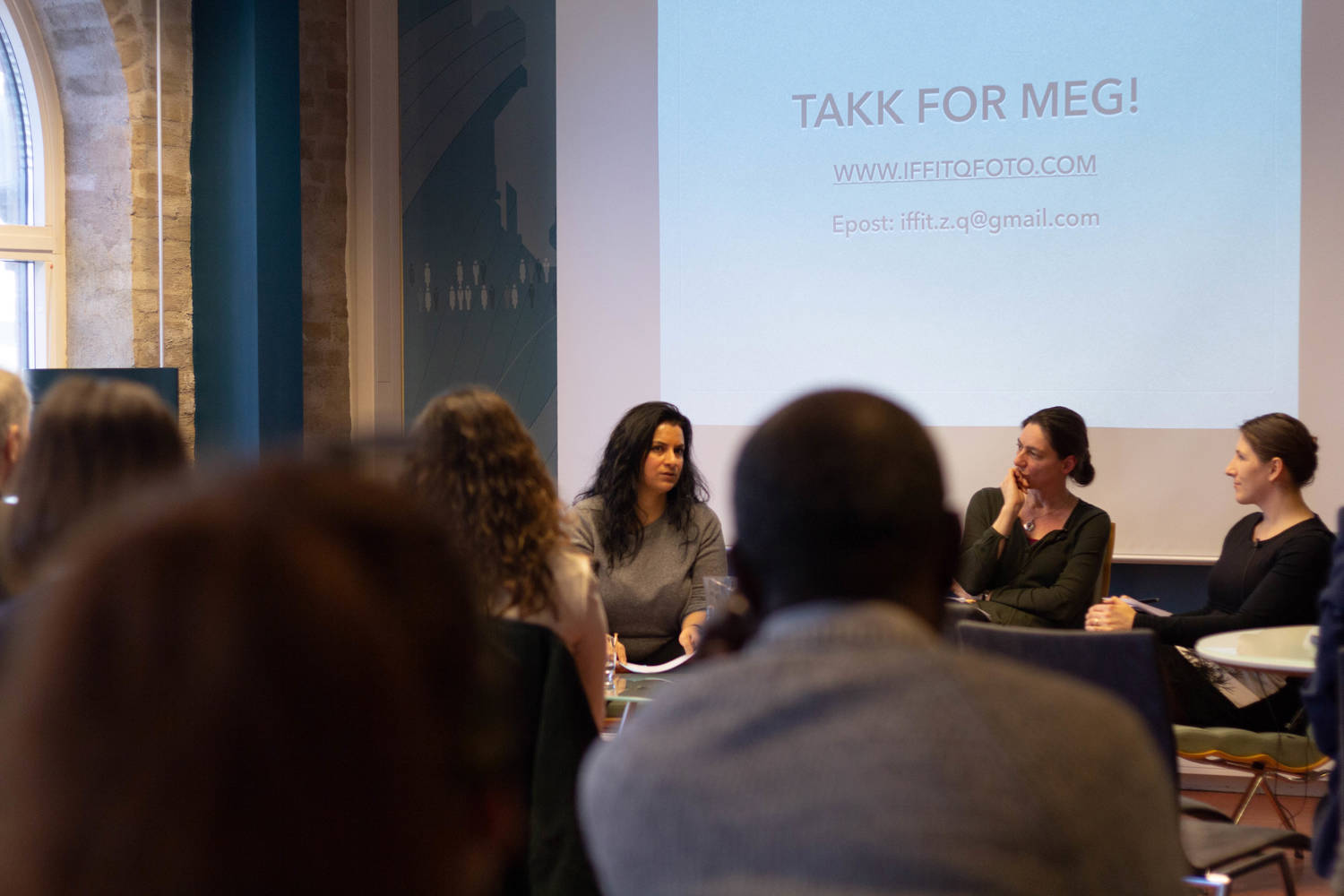 How may art contribute to creating more inclusive societies? What inspirations and responsibilities do artists and researchers feel they have in exploring diversity and nationhood? How can visual images and written words challenge us to see ourselves and others in new ways?
PRIO Centre on Culture and Violent Conflict invites you to a conversation with Iffit Qureshi and Marta Bivand Erdal, who will reflect on such questions. Cindy Horst will moderate the conversation.
Iffit Qureshi is a writer and photographer. She was born and brought up in Scotland and moved to Oslo in 1986. Since, she has been actively involved in issues regarding discrimination, immigration and integration. After the 2011 terrorist attacks in Oslo, Iffit started the Facebook project Humans of Oslo. Her work also includes the book Oslofolk - Humans of Oslo, which showcases the diversity of people found in the city. She has had several successful exhibitions and done campaigns to promote diversity and human rights. In 2016, Iffit won the Oslo City Art Award. Her exhibition 'The Activists' has been shown across Norway and can today be viewed on the island of Utøya.
Marta Bivand Erdal is a Research Professor in Migration Studies at the Peace Research Institute Oslo (PRIO). She is a Human Geographer and has conducted research in South Asia (mainly Pakistan), Norway and Poland. She combines research on migration processes and transnational ties, with research on living together in culturally and religiously diverse societies, focusing on citizenship and nationhood.
Cindy Horst is a Research Director and Research Professor in Migration and Refugee Studies at the Peace Research Institute Oslo (PRIO). Her research focuses on the migration-development nexus, including diaspora engagement with regions of origin and the transnational activities of refugees. She also researches how individuals can challenge the status quo and effect societal change in post-conflict settings.
This event is part of the Art, Peace and Conflict: Conversations with Artists seminar series organized by the PRIO Centre on Culture and Violent Conflict. Conflict is constructed, understood, justified, organized and mediated through culture. In order to defuse and prevent conflicts, we need to understand how people imbue them with meaning. The seminar series aims to explore the role of art in this meaning-making process at different phases of conflict and war. The seminars consist of conversations between artists and academics, as well as the artists presenting from their work.