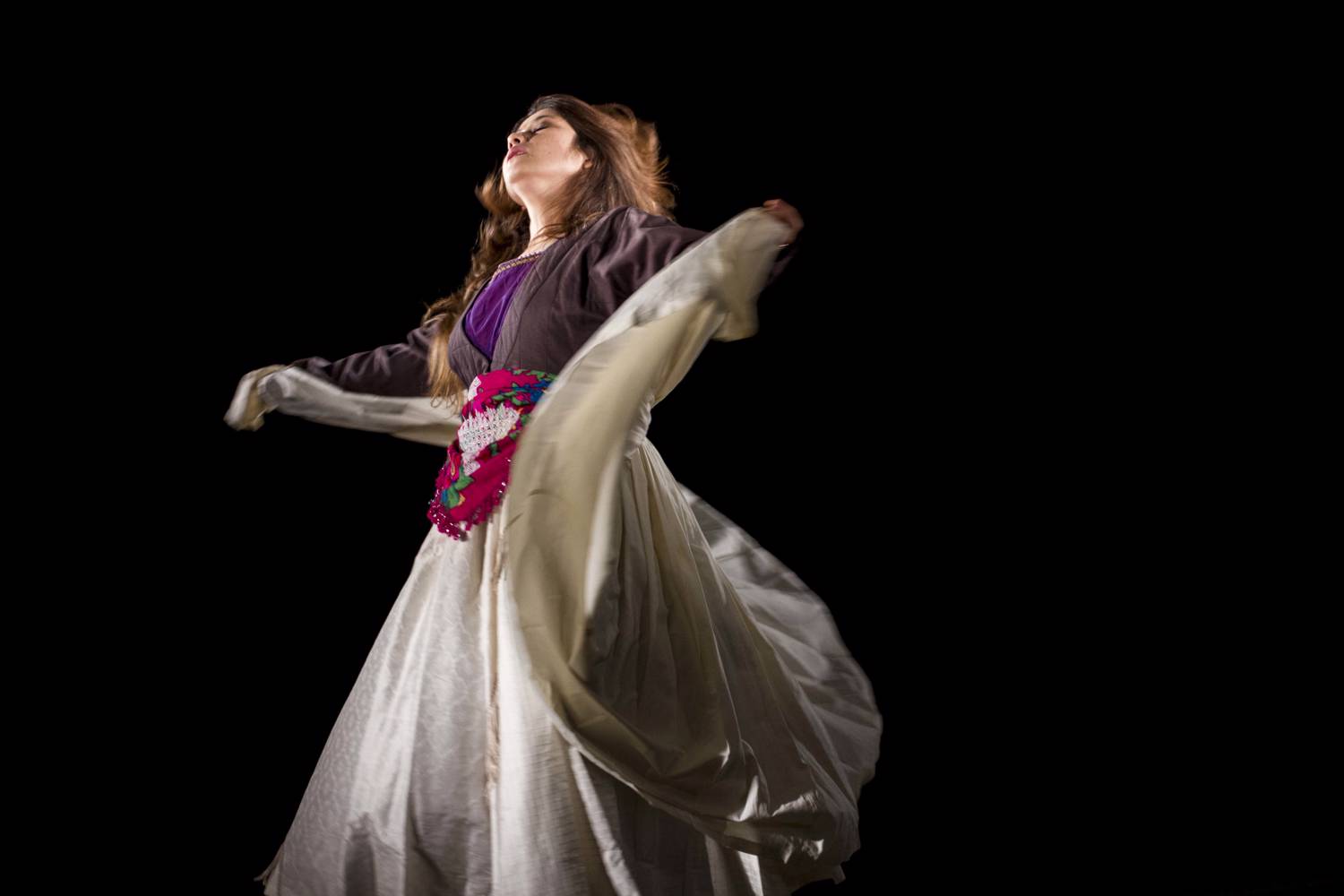 How is conflict understood, organized and mediated through different art forms? How does conflict affect cultural production and discourses of war and conflict? How may cultural expressions prevent, mitigate and end violent conflict? And what inspirations and responsibilities do artists have in these processes?
Please join us for this breakfast seminar, where PRIO Centre on Culture and Violent Conflict and Goethe Institut-Norwegen invite you to a conversation with Monirah Hashemi and Kristian Berg Harpviken, who will reflect on such questions. Cindy Horst will moderate the conversation.
Breakfast will be served.
Monirah Hashemi is an actor, playwright and director. She was born in Iran to Afghan parents in 1985 and moved to Herat, Afghanistan when she was 19 years old. Monirah is one of the founders of the Simorgh Film Association of Culture and Art, where she led the theater department. In her work she has used theater and film as a tool to address crucial issues such as violence against women and children, early and forced marriage, social participation, and democracy. Today, Monirah lives in Sweden where she works professionally as an actor and director. Her recent work includes Sitaraha – The Stars, a play exploring women's experiences during times of war in Afghanistan and The Scarecrow, a children's play addressing issues of migration.
Kristian Berg Harpviken is a Research Professor at the Peace Research Institute Oslo (PRIO). He holds a PhD in sociology from the University of Oslo and is foremost known for his competence on Afghanistan, where he has travelled extensively and conducted multiple field works since he first engaged with the country in 1989. Kristian's research interests include the dynamics of civil war (mobilization, conflict resolution, post-war reconstruction and peacebuilding), migration and transnational communities, and methodology in contexts of crisis and conflict.
Cindy Horst is a Research Director and Research Professor in Migration and Refugee Studies at the Peace Research Institute Oslo (PRIO) and Co-Director of the PRIO Centre on Culture and Violent Conflict. Her research focuses on the migration-development nexus, including diaspora engagement with regions of origin and the transnational activities of refugees. She also researches how individuals can challenge the status quo and effect societal change in post-conflict settings.
This event is part of the Art, Peace and Conflict: Conversations with Artists seminar series organized by the PRIO Centre on Culture and Violent Conflict. Conflict is constructed, understood, justified, organized and mediated through culture. In order to defuse and prevent conflicts, we need to understand how people imbue them with meaning. The seminar series aims to explore the role of art in this meaning-making process at different phases of conflict and war. The seminars consist of conversations between artists and academics, as well as the artists presenting from their work.