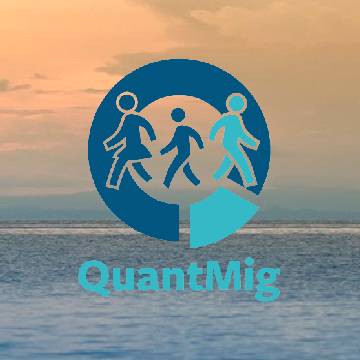 How do we take the step from a diverse landscape of migration theory to doing empirical research? In this webinar the authors of a recent paper address this question. The research is part of the project QuantMig: Quantifying Migration Scenarios for Better Policy.
Registration: Sign up here!
Participants:
Migration studies is often described as both a fragmented and largely under-theorised research field. However, through the triangulation of various theoretical accounts and concepts, propositions that address diverse and multifaceted migration patterns and regularities can be developed. This webinar introduces the logic behind moving from a theoretical approach to empirical propositions that have a strong evidence base. It will consist of a presentation that will first consider the very idea of migration theory, and second will outline the ten propositions that can be empirically approached from different angles and turned into hypotheses. Following the presentation, participants will have the opportunity to ask questions and offer their reflections on how these propositions can be applied to understanding migration.
Read more about QuantMig on the project website and follow the project on Twitter.