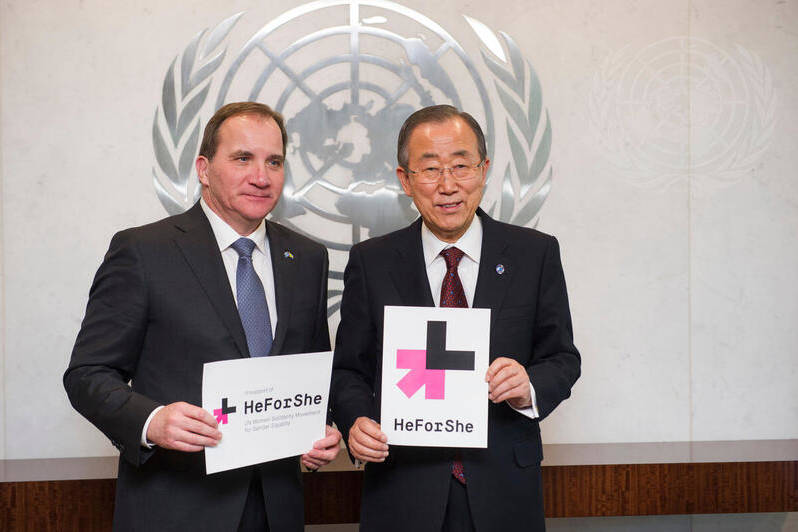 On October 29th, PRIO invites you to a seminar focusing on engaging men for the Women, Peace and Security Agenda.
This event will be a hybrid event with the option to stream the event. To register for the physical event taking place in Oslo, please register at the top of this page. To join virtually and watch the streamed event, you can follow the link here.
In recent years, there has been a growing interest in research and public discourse about how various conceptualizations of masculinity shape men's lives and about how to engage more men for gender equality in order to strengthen progress and counter existing backlash. However, the articulation of "engaging men", and assumptions of masculinity underlying discussions on men's engagement work, are often both vaguely formulated and filled with numerous tensions.
A concrete and highly relevant example of such ongoing debates is that of engaging men for the Women, Peace, and Security agenda (WPS). This includes arguments both for a) the need to enlist male allies when mobilizing other male senior leaders and when addressing negative hyper-masculine ideas, and for b) the need to visualize men's security situation within existing gender mainstreaming efforts. At the same time, engaging men can also be seen as implying that men and masculinity are currently not related to gender, i.e. that gender equals women, or that men are currently discriminated in WPS. Contributing to highlighting tensions and forwarding progressive discussions, this seminar aims to explore and discuss the meaning of men's engagement, and bring out tensions and ways forward as identifiable in how men and masculinity have been viewed and integrated thus far in the work for WPS.
Three main themes will be explored in this seminar:
What is encapsulated in the idea of "engaging men" for WPS and what are the inherent tensions in this complex idea?
How have issues related to men and masculinities been articulated within previous WPS resolutions and strategic policies and what do such articulations entail for moving forward with the agenda? For example, incorporating sexual violence against men and boys in conflict have contributed to men's vulnerabilities in war being better recognized. In other areas, such as participation, men's and women's interests are more often stereotypically articulated in opposition to each other in the context of patriarchy.
What practical programmes and initiatives have been successful/unsuccessful at trying to increase men's support of gender equality and WPS and what do these say about masculinity and men's role for change?
To answer these questions we are bringing together a panel of researchers, policy makers, and civil society leaders to reflect and discuss their views on how we should think about engaging men for WPS, and gender equality more broadly.
PROGRAM
This event will be moderated by Senior Researcher Louise Olsson, Senior Researcher and Coordinator of the Gender Research Group, PRIO
8:45: Coffee and refreshments served
9:00: Welcome and opening remarks from Torunn L. Tryggestad, Director of the PRIO Centre on Gender, Peace and Security
9:10: Presentation by David Duriesmith, Lecturer at Sheffield University
9:30: Remarks by Ole Lindeman, Norwegian Ambassador to Afghanistan
9:35: Remarks by Kaj-Martin Georgsen, Secretary-General of CARE Norway
9:40: Reflections from Kelly Fisher, Research Assistant at PRIO.
9:45: Q & A led by the moderator
10:10: Concluding remarks
10:15 Seminar ends