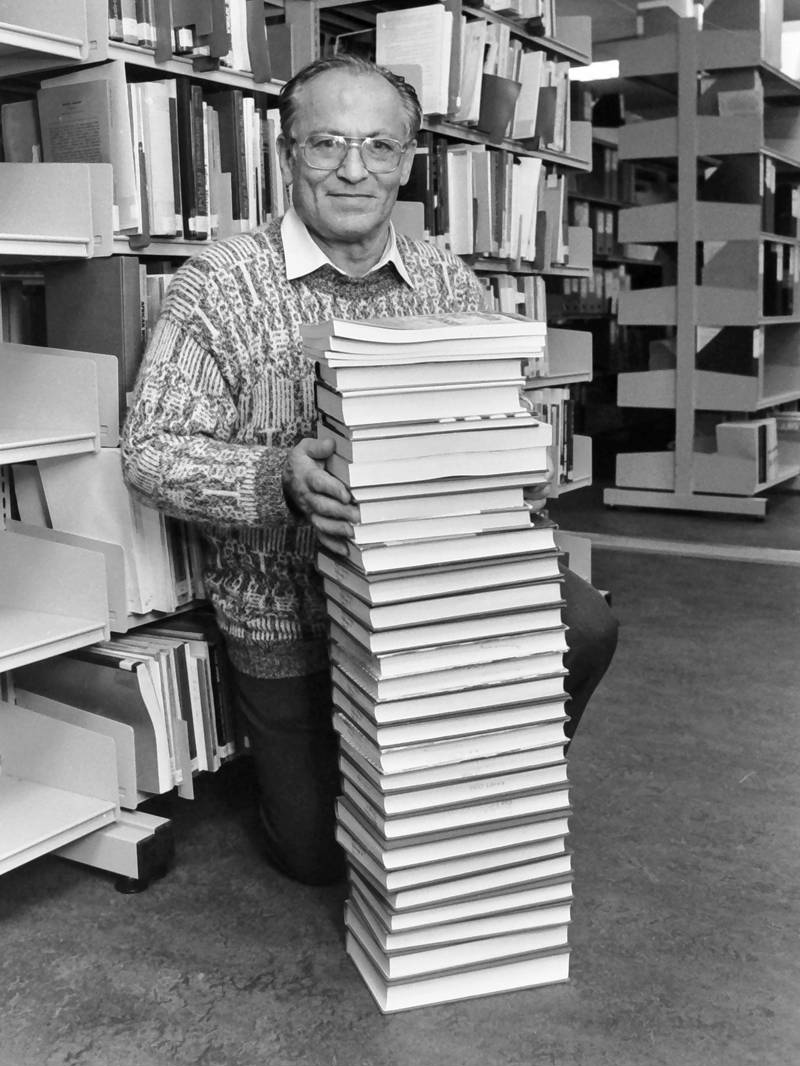 Marek Thee (1918-99) was a fighter with a typewriter. He lived a dramatic life amidst some of the 20th century's most tragic conflicts. Welcome to a book launch!
In his just published autobiography, written in the 1990s, we meet him as a young leftist student in the Free City of Danzig (Gdańsk) before the Nazi takeover; an advocate of the Jewish Zionist cause in Palestine during and after the Second World War; a diplomat, foreign service official, and scholar in the post-war Polish Republic; a Polish representative on the Commission for Supervision and Control of the Geneva agreements on Indochina and Laos; a foreign affairs analyst specializing on Asian affairs in Warsaw of the 1960s; and eventually, for the last 30 years of his life, as a peace researcher at the Peace Research Institute Oslo (PRIO) and the Norwegian Human Rights Institute, once again in exile from his native Poland.
Marek Thee always held strong convictions. In the early 1930s, he could travel freely between Danzig and Poland, where he became an ardent opponent of Marshal Józef Piłsudski's regime. It took his passport from him. Paradoxically, this saved his life. While his family moved to Poland in 1938, after the Kristallnacht, and later succumbed in the Holocaust, he managed to get on a transport from Danzig to British Palestine. In 1968, after a long career in research and in the foreign service in Poland, he lost his Polish citizenship for the second time. That led to his final exile and home – in Norway.
To put Marek's life and work in perspective, PRIO hosts a discussion based on Marek's autobiography, published with an introduction by Marta Bivand Erdal, Nils Petter Gleditsch, and Stein Tønnesson.
Panelists
Mats Tangestuen, a historian and Academic Director at the Oslo Jewish Museum
Stein Tønnesson, a former student and colleague of Marek Thee and an expert on the Indochina Wars
Halina Thee, Marek Thee's daughter, a certified translator
The panel is chaired by Marta Bivand Erdal, Research Professor at PRIO
Marek Thee: MY Story - A Journey through the 20th Century
        ![Marek Thee: MY Story - A Journey through the 20th Century](https://cdn.prio.org/cdn_image/3a84b836315d445785a94d9f4ab7ddee.jpg?x=720&y=480&m=Scale)
        

Mats Tangestuen. Halina Thee, Stein Tønnesson and Marta Bivand Erdal. Photo: PRIO / Ida Verlo