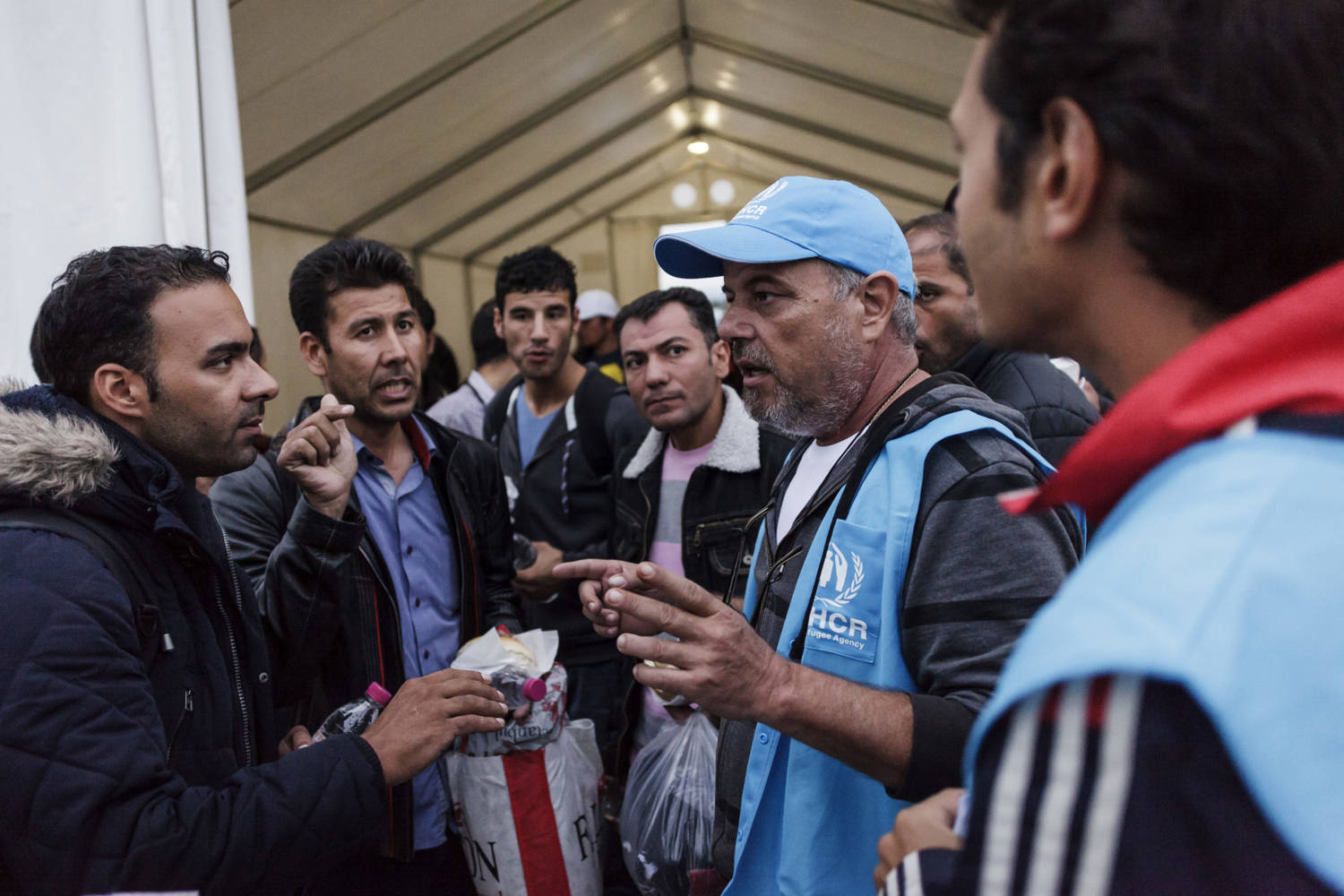 Humanitarian negotiations – the negotiations with political authorities, armed groups and local communities that have always been part of humanitarian action – are filled with ethical challenges and dilemmas: which compromises are acceptable, who should humanitarians talk to, how should the negotiations be conducted, and which principles should they adhere to? To enhance the understanding of these questions and develop best practices, they need to be methodically discussed from an ethical perspective.
This seminar has limited capacity, please register herein before 25 September. Priority will be given to humanitarian practitioners and scholars.
Program
10:00: Welcome
Torunn L. Tryggestad, Deputy Director, Peace Research Institute Oslo (PRIO) and Director of the PRIO Centre for Gender, Peace and Security
10:00: Introduction
10:15: Reflections from experience (expert panel)
Anna Cervi, Trained Mediator and Humanitarian Diplomacy Consultant, Oxfam, IFRC, the Mediterranean Women Mediators Network and NRC. Over 15 years overseas experience in leading humanitarian interventions in Syria, Pakistan, Afghanistan and Darfur.

Arshad Malik, Country Director of Save the Children Afghanistan, former Country Director Sudan, South Sudan. Experience in humanitarian leadership, project management, conflict management.

Moussa Dicko, Access Advisor at the World Food Programme with specialized experience in capacity strengthening from Togo, Benin and Central Sahel.

Ana Daza, Currently Head of Programme at Geneva Call Colombia. Experience in Colombia armed conflict and regional human rights, crime, and justice issues.

Apostolos Veizis, Executive Director of INTERSOS HELLAS. Experience from Afghanistan, Azerbaijan, Russian Federation, Albania, Egypt, Georgia, Greece, Turkey in the role of HoM and Medical Coordinator.
11:15 Reflections on ways forward (expert panel)
Oscar Sanchez Pineiro, Deputy Representative in Brazil with United Nations High Commissioner for Refugees. Experienced humanitarian worker with a background international human rights law and public policy.

Elena Qleibo, Anthropologist and Humanitarian Professional, Field Coordinator at Solidarites International for Northwest Syrian. Worked on Palestinian Territories, focusing on Gaza, Jordan, Lebanon, Syria, and Iraqi Kurdistan.

Andre Picot, recent Deputy Head of Training for ICRC, now Course Director at the Geneva Centre of Humanitarian Studies.

Jerome Grimaud, Senior Protection Advisor at the NRC Protection Standby Capacity Project. Expertise on protection of civilians through negotiation, humanitarian mediation and dialogue facilitation.

Jose-Luis Barreiro, Coordinator of the Humanitarian NGO Forum Colombia. Experience on development, humanitarian and peace building in complex emergencies.
12:00 Lunch with concluding remarks
Hugo Slim, Senior Research Fellow at the University of Oxford and previous Head of Policy and Humanitarian Diplomacy at the International Committee of the Red Cross (ICRC). Specialization in the study of ethics, war, and humanitarian aid.