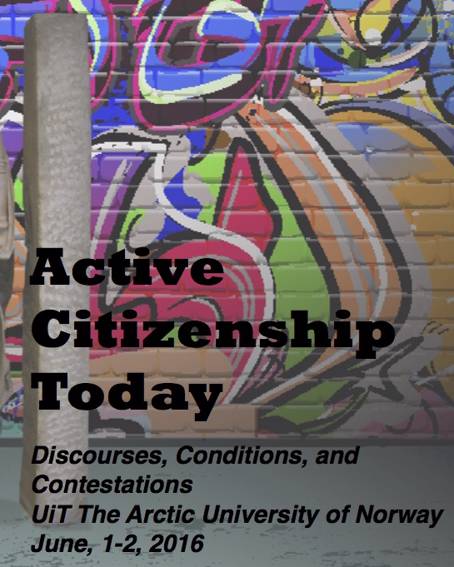 It is widely assumed that the 'good citizen' is an active citizen who participates in – and contributes to – his or her society. This assumption is mirrored in political discourse but also in political theory and philosophy. However, who defines the requirements of active citizenship? How are practices and ideals of active citizenship challenged by cultural and religious diversity?
We welcome theoretical as well as empirical papers related to the ideology and practice of active citizenship. We are especially (but not exclusively) interested in papers addressing the discourses, conditions and contestations of active citizenship today.
Confirmed Keynote Speakers:
Yuval Davis, University of East London, UK;
Per Mouritsen, Aarhus University, DK;
Philomena Essed, Antitoch University, USA
Abstracts up to 300 words should be submitted by February, 1st, 2015 to pdjconferences@hsl.uit.no. Successful applicants will be notified by March, 1st, 2015.
The conference will take place at UiT, The Arctic University of Norway, 1-2 June 2016.
Contact us for further inquires or visit the conference web page.