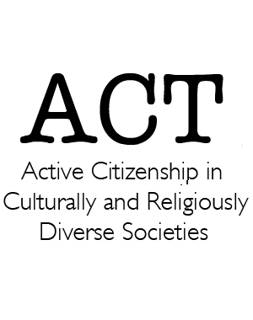 This workshop focuses on tensions and contestations in debates on what it means to be a good citizen and how lived experiences of citizens today challenge existing models of democracy. Call for abstracts - deadline 31 January 2017.
The citizen's role has occupied political theorists from different philosophical and religious traditions. Debates on citizenship in Europe are increasingly thought of in terms of civic virtue and how to be a good citizen. Yet the concept of the good citizen is heavily contested. Which tensions and contestations arise in debates on what it means to participate as an active citizen in society? How do lived experiences of citizens today challenge existing models of democracy? To what extent do these experiences contrast with official policies and public discourse, and in what ways are experiences and discourse affecting one another? We aim to debate these and other questions in an academic workshop that brings together scholars with a wide background of disciplines, methodological approaches, geographical interests and thematic expertise.
Expected contribution: In order to facilitate targeted contributions that address the core theme of the workshop, we ask participants to prepare papers of 5 000 – 8 000 words. The written contributions will be circulated to participants in advance, but will not be posted online. A post-workshop publication with a selection of papers is a possible outcome.
Format and costs: The workshop will have a limited number of participants and will not be open to the public (15-20 participants in total). Selected participants must cover their own travel expenses. The organizers will cover accommodation (2 nights) and meals for the duration of the workshop. There is no participation fee.
Context and host: The workshop is organized in conjunction with the research project Active Citizenship in Culturally and Religiously Diverse Societies (ACT), which is funded by the Research Council of Norway. Conveners are the ACT research team.
Timeline
Deadline Call for Abstracts - 31 January 2017
Notification of selection - 28 February 2017
Arrival in Oslo - 6 June 2017
Workshop dates - 7-9 June 2017
Departure - 9 June 2017 (afternoon)
Please submit abstracts via the online form by 31 January 2017.
Abstracts should be 200-250 words long. You will also be asked to fill in your name, discipline, institutional affiliation, position and gender.