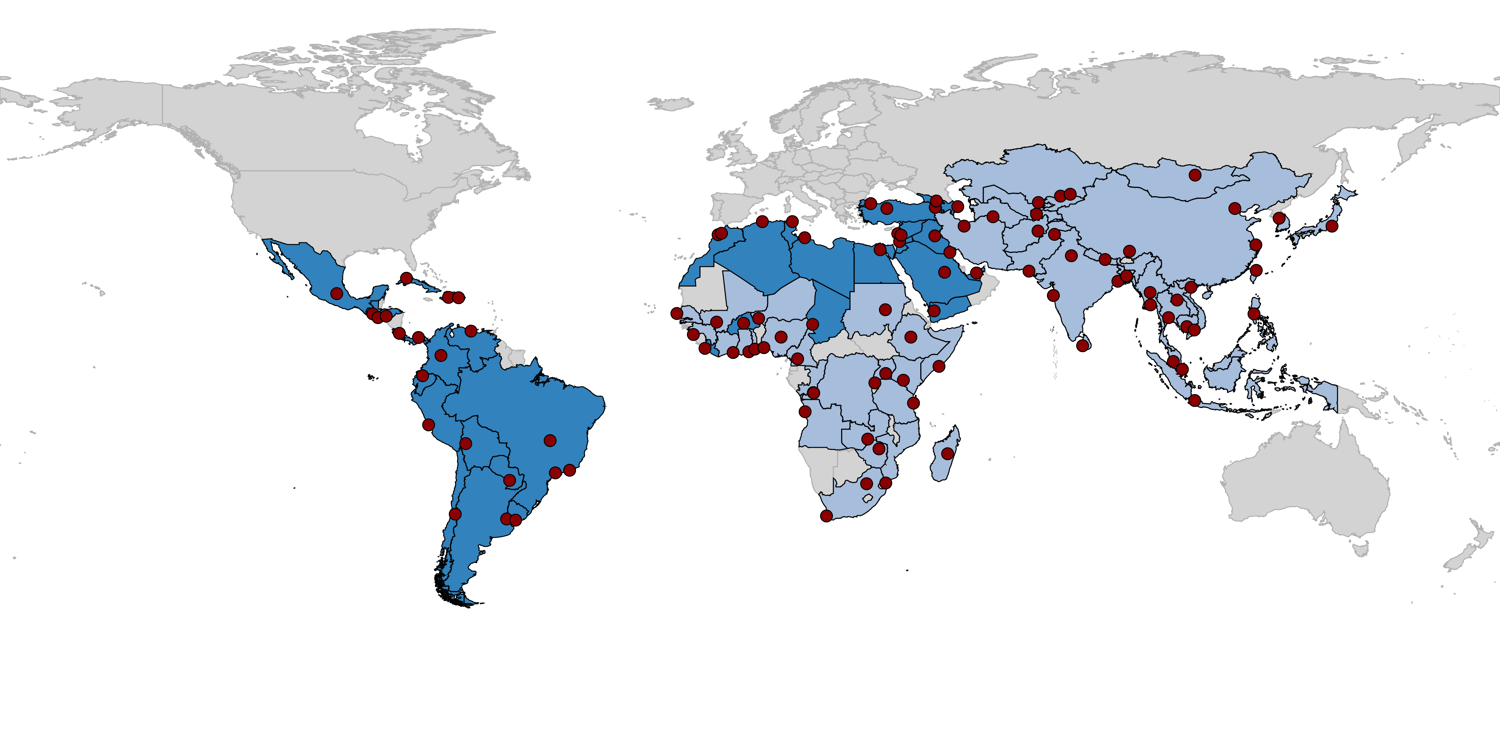 A new version of the Urban Social Disorder (USD) dataset is now available, featuring a longer time-span and vastly expanded set of cities across the developing world, making it one of the longest historical event datasets for conflict and protest data for the cities that it covers.
Previously, the USD dataset was limited to urban unrest in Sub-Saharan Africa and East / Southeast Asia, 1960–2006. In the updated version 2.0, the dataset is expanded to also include the major urban centers of the Middle East, North Africa, and Latin America, and has been updated to 1960-2014.
The USD dataset is compiled from electronic news reports in the Keesing's Record of World Events, and enables us to study long-term trends in, and causes of, urban 'social disorder' at the city level. 'Social disorder' here refers to a broad range of non-violent and violent political activity, including:
strikes
demonstrations
rioting
terrorism
assassinations
coup d'états
warfare/battles
Also included in the updated USD version 2.0, is a new dedicated coding software made available for users who wish to replicate the USD methodology to code their own cities.