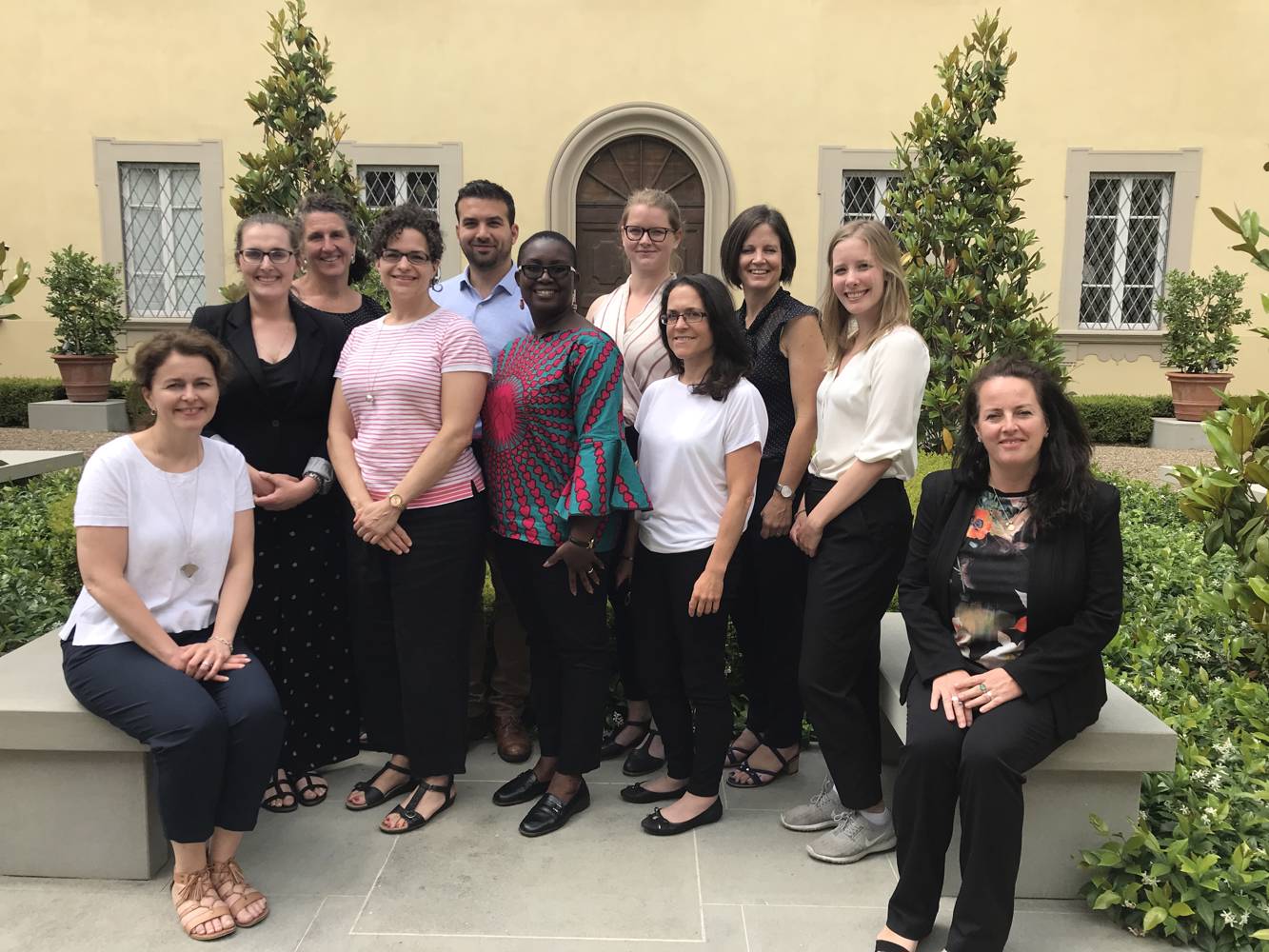 On 31 May to 1 June, Torunn L. Tryggestad, Julie M. Hansen and Linn Marie Reklev from the PRIO Centre on Gender, Peace and Security were in Prato, Italy for the annual consortium meeting of Gender/Women, Peace and Security Centres.
The consortium of centres includeas the PRIO GPS Centre (Norway), Monash Gender, Peace & Security (Australia), the Kofi Annan International Peacekeeping Centre (Ghana), the LSE Centre for WPS (UK), and Georgetown Institute for WPS (US).
During the two-day meeting, representatives from the centres discussed possibilities for enhanced research collaboration, information exchange, coordination of activities, and training for, and exchange of, doctoral researchers. In particular, discussions focused on the upcoming 20th anniversary for UN Security Council Resolution 1325 on Women, Peace and Security in 2020, and how the centres/institutes best can join forces to mark this occasion and highlight the value of the research done in this field so far.
The meeting was hosted by Monash Gender, Peace & Security (Australia), which is directed by PRIO Global Fellow Jacqui True.
The first consortium meeting took place in London last year, aiming to bring closer together a community of scholars committed to the advancement of the 'Women, Peace and Security Agenda' through research, teaching and training. PRIO will be hosting next year's meeting.