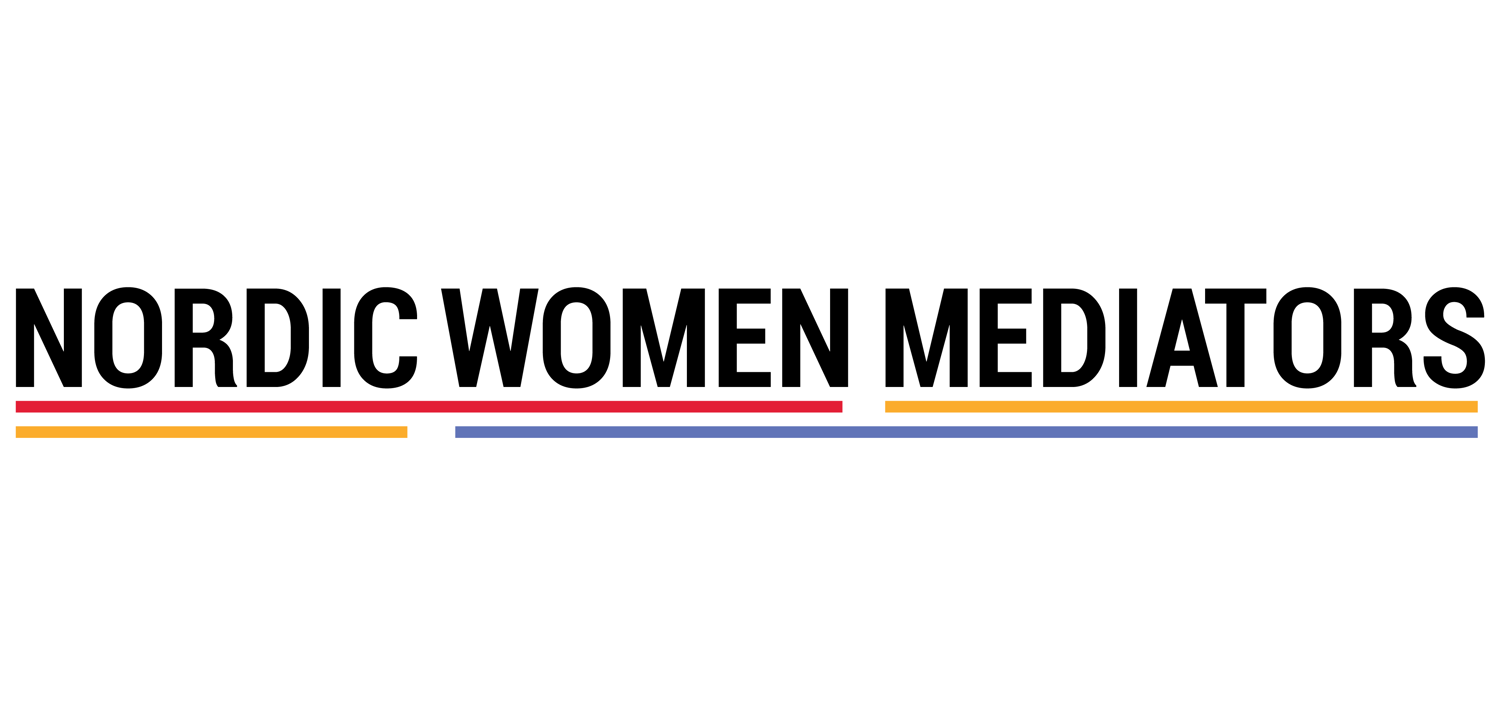 Members from all five national branches of the Nordic Women Mediators (NWM) network will convene in Copenhagen, Denmark for a two-day annual meeting of the regional network on 21-22 November.
During the first part of the annual meeting, the participants will focus on a comprehensive approach to including women in mediation and peacebuilding. In particular, there will be a roundtable discussion on the Syrian peace process, highlighting lessons learned and ways forward for the peace process under pressure. Efforts to increase women's participation at all levels will be a key issue in the discussion. The members will also reflect on broader themes within mediation and peacebuilding. During the second part of the meeting, the members will be taking stock of the NWM and discuss the way forward for the network, including ideas for future activities and collaborations.
The meeting is organised by the NWM's Danish operational partner, Centre for Resolution of International Conflicts (CRIC), and is for NWM members only.
Nordic Women Mediators meeting in Iceland, May 2017
        ![Nordic Women Mediators meeting in Iceland, May 2017](https://cdn.prio.org/cdn_image/NWM%20members%20at%20Iceland%20meeting%2c%20May%202017%20%281%29.jpg?x=540&y=720&m=Scale)
        

Photo: UNU-GEST. From the NWM meeting in Iceland, May 2017
The NWM was launched in Oslo in 2015 and members have since been active at the national and international level in various activities. Activities of the NWM-Norway members are listed in the PRIO Gender, Peace and Security Update. The PRIO GPS Centre is the NWM's Norwegian operational partner along with the Norwegian Centre for Conflict Resolution (NOREF). Find out more about the NWM here.
#WomenMediators