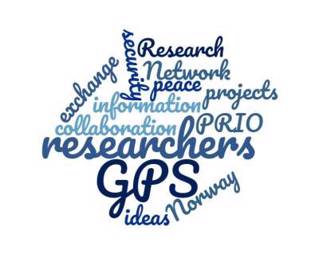 On 6 February, the PRIO GPS Centre hosted a meeting of the Research Network on Gender, Peace and Security. The network meets twice a year to discuss ongoing and new research projects and ideas, exchange information and accommodate research collaboration.
Presentations at this meeting included:
National Action Plan on Women, Peace and Security by guest speaker Marita Sørheim-Rensvik, Special Envoy for Women, Peace and Security, Norwegian Ministry of Foreign Affairs
Presentation of the project Women in Peace Operations: Assumptions and experiences by Eli Stamnes, Senior Researcher at NUPI
Presentation of the project Reducing Barriers to Uniformed Women's Participation in UN Peace Operations by Louise Olsson, Senior Researcher at PRIO
Women on the Bench: Female Judges in Fragile States by Elin Skaar, Senior Researcher, Coordinator 'Rights and Legal Institutions' at CMI
Female Judges in Haiti by Marianne Tøraasen, PhD candidate at CMI
Prosecution of men for 'moral crimes' in the Afghan justice system by Torunn Wimpelman, Senior Researcher at CMI
Women's Interests in the middle East and North Africa (MENA): Between Realms of Peace and Zones of War by Rania Maktabi, Associate Professor at Østfold University College, AreaS Research Group
The Research Network on GPS was started in 2009 by the PRIO GPS Centre Director Torunn L. Tryggestad. The network comprises around 50 researchers from various research institutions in Norway.