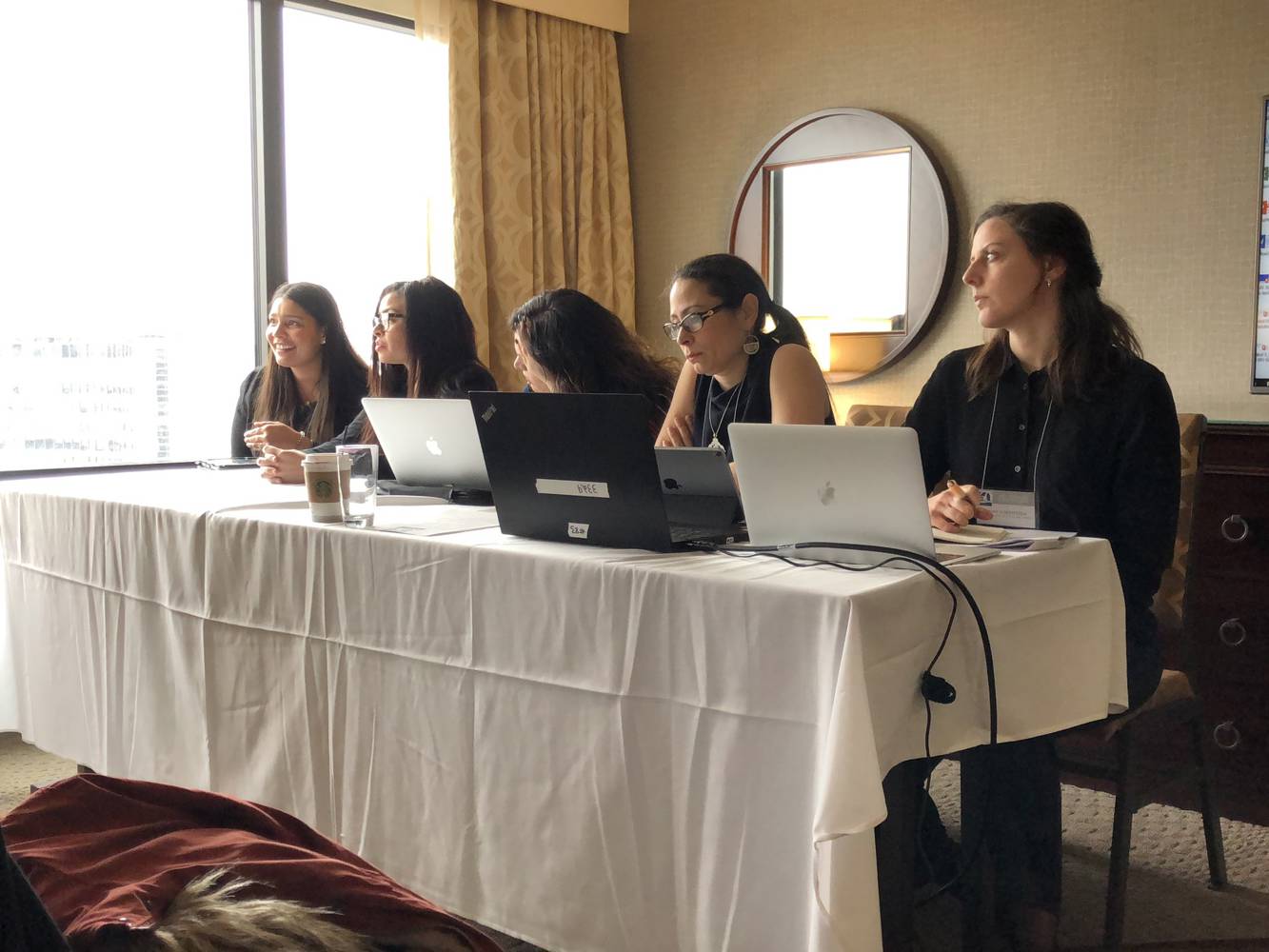 Jenny Lorentzen, Inger Skjelsbæk, and Torunn L. Tryggestad at the PRIO Centre on Gender, Peace and Security (GPS) attended the International Studies Association (ISA) Conference in Toronto last week.
Lorentzen was part of a panel discussion on 'Gendering Radical Politics', and emphasised women as 'new' security actors in the fight against violent extremism in Mali. Lorentzen was also in a panel on 'Norms in International Peace Mediation', where she presented a paper on the promotion of gender equality norms in the Malian peace negotiations.
Skjelsbæk participated in a panel with the title 'Whither Human Rights Activism', where she presented a paper on 'Silence Breakers in War and Peace: Research on Gender and Violence with an Ethics of Engagement' and she participated in the editorial meeting for the International Feminist Journal of politics where he is a board member.
Tryggestad took part in two roundtables both on the topic of women leadership in global governance (WILIGG). The first roundtable discussed 'What do Women in Global Governance Do?', whereas the second asked 'Where are the Women Leaders in Global Governance?'
The roundtables addressed questions such as what enables women to exercise leadership, and what factors may facilitate women playing leadership roles. The participants focused on factors for female leadership such as formal position, personality, prior experience, networks as support systems, variations between and among different issue areas, home government support, and nationality. Participants also emphasised the importance of mapping where the female leaders in global governance are and where they have been in the past.
Both roundtables were organised by Margaret P. Karns, University of Massachusetts Boston, and Kirsten Hack, Northumbria University. Immediately following the last roundtable a business meeting was organized to discuss if and how to take the WILIGG initiative further.