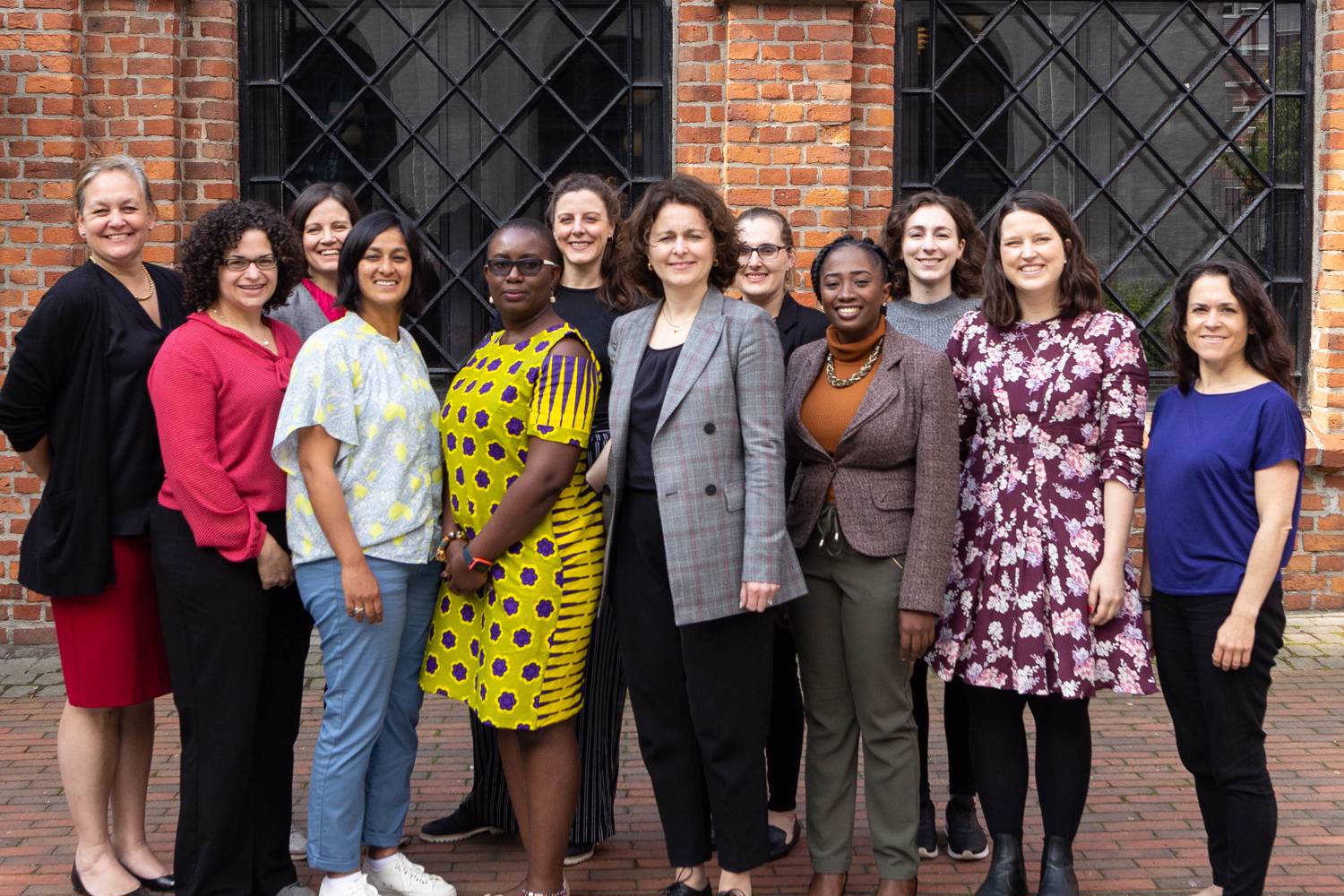 On 5 and 6 June, representatives from five Gender/Women, Peace and Security Centres and Institutes met in Oslo for a third annual consortium meeting. During the meeting the centres discussed joint activities and shared topics of interests. The representatives also attended PRIO's 60th Anniversary Week events.
The consortium of centres include the PRIO GPS Centre (Norway), Monash Gender, Peace & Security (Australia), the Kofi Annan International Peacekeeping Centre (Ghana), the LSE Centre for WPS (UK), and Georgetown Institute for WPS (US). The consortium aims to bring closer together a community of scholars committed to the advancement of the Women, Peace and Security agenda through research, teaching and training.
During the two-day meeting, representatives from the five centres and institutes discussed shared topics of interest. The role and relevance of WPS research in policy developments were one of the main items discussed. Marita Sørheim-Rensvik, special envoy on Women, Peace and Security (WPS) in the Norwegian Ministry of Foreign Affairs, also presented the new Norwegian National Action Plan on WPS for the participants. Additionally, the centre representatives planned joint activities ahead of the 2020 anniversary of United Nations Security Council Resolution 1325 on WPS.
The Oslo Launch of the Oxford Handbook of Women, Peace and Security was part of the annual meeting program. 93 authors contributed to the 63-chapter handbook. Jacqui True, co-editor of the handbook presented the handbook as well as how it was made/put together. Furthermore, three Norway-based contributors to the handbook presented their findings. Inger Skjelsbæk from the PRIO GPS Centre presented the chapter 'Donor States Delivering on WPS: The Case of Norway', which was co-written with Torunn Tryggestad, Director of the PRIO GPS Centre. Kathleen M. Jennings at Oslo Met presented her chapter 'WPS and Peacekeeping Economies'. Lastly, Natasja Rupesinghe at NUPI presented the co-authored chapter 'WPS and Female Peacekeepers'. The launch was a public event and part of PRIO's 60th anniversary celebrations.
The first annual consortium meeting of Gender/Women, Peace and Security Centres took place in London in 2017, and the second meeting was held in Prato, Italy in 2018.