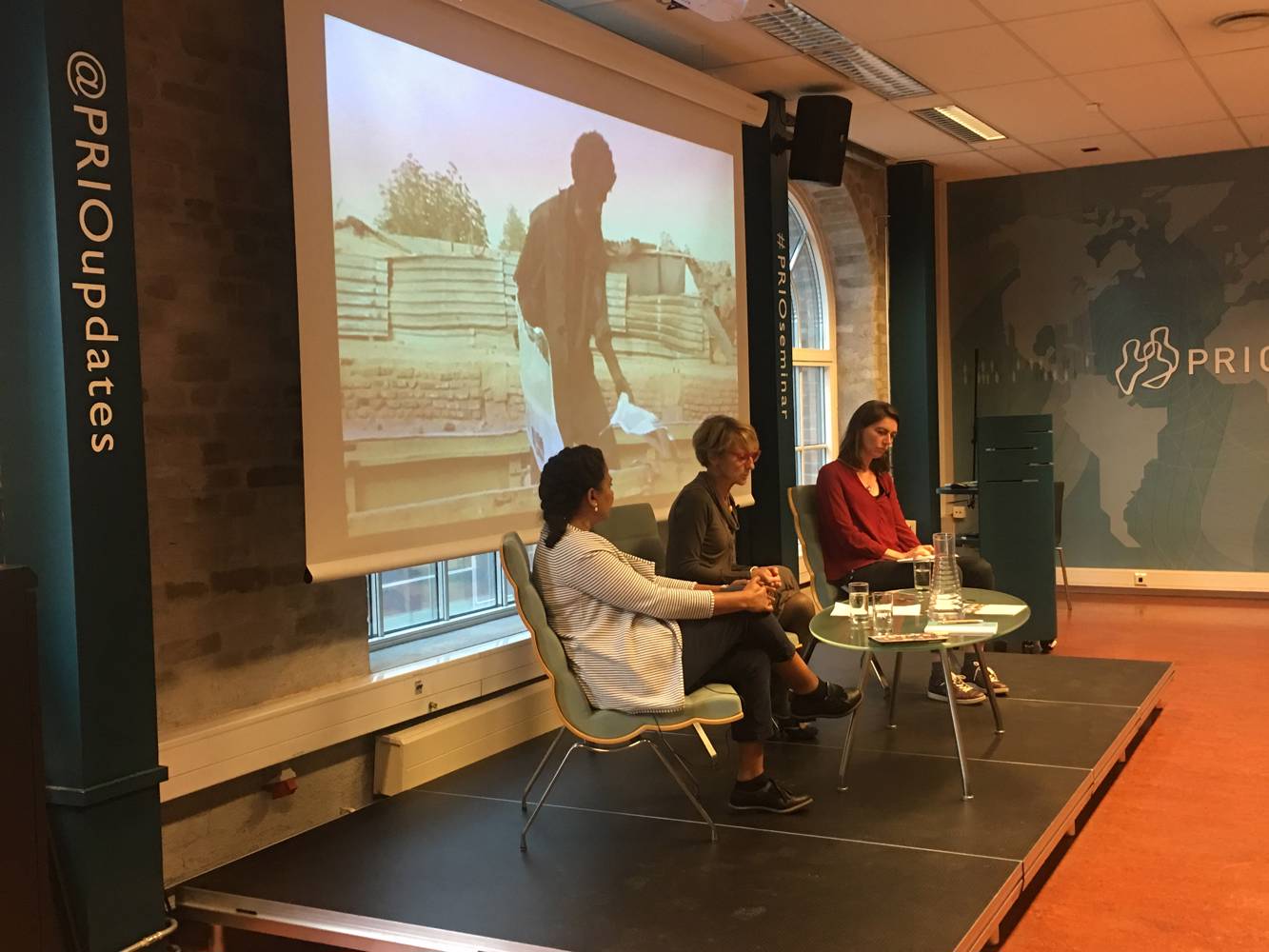 PRIO Centre on Culture and Violent Conflict (CCC) and the Goethe-Institut organized the fourth seminar in the series Art, Peace and Conflict: Conversations with Artists on 24 September. Filmmaker Taghreed Elsanhouri and anthropologist Kasia Grabska engaged in a conversation on ways in which film can be part of co-creation of knowledge in and about war and migration. Cindy Horst, co-director of the CCC, moderated the conversation.
A sound recording of the seminar can be found on the seminar event page.
The short documentary Musa was screened during the event. Musa is directed by Mohamed Marzoug under the Cultural Healing project, a community and participatory video project which was originated and artistic directed by Taghreed Elsanhouri, funded by the EU and implemented in Sudan by Taghreed Elsanhouri, Concordis International, and Nasaq.
The opening scene of the documentary 2 Girls (trailer) directed by Marco Speroni was also screened. The documentary is based on the research Time to Look at Girls: Adolescent Girls' Migration and Development by Kasia Grabska, Nicoletta Del Franco and Marina de Regt.
Art, Peace and Conflict: Conversations with Artists is a seminar series organized by the PRIO Centre on Culture and Violent Conflict. Conflict is constructed, understood, justified, organized and mediated through culture. In order to defuse and prevent conflicts, we need to understand how people imbue them with meaning. The seminar series aims to explore the role of art in this meaning-making process at different phases of conflict and war. The seminars consist of conversations between artists and academics, as well as the artists presenting from their work.