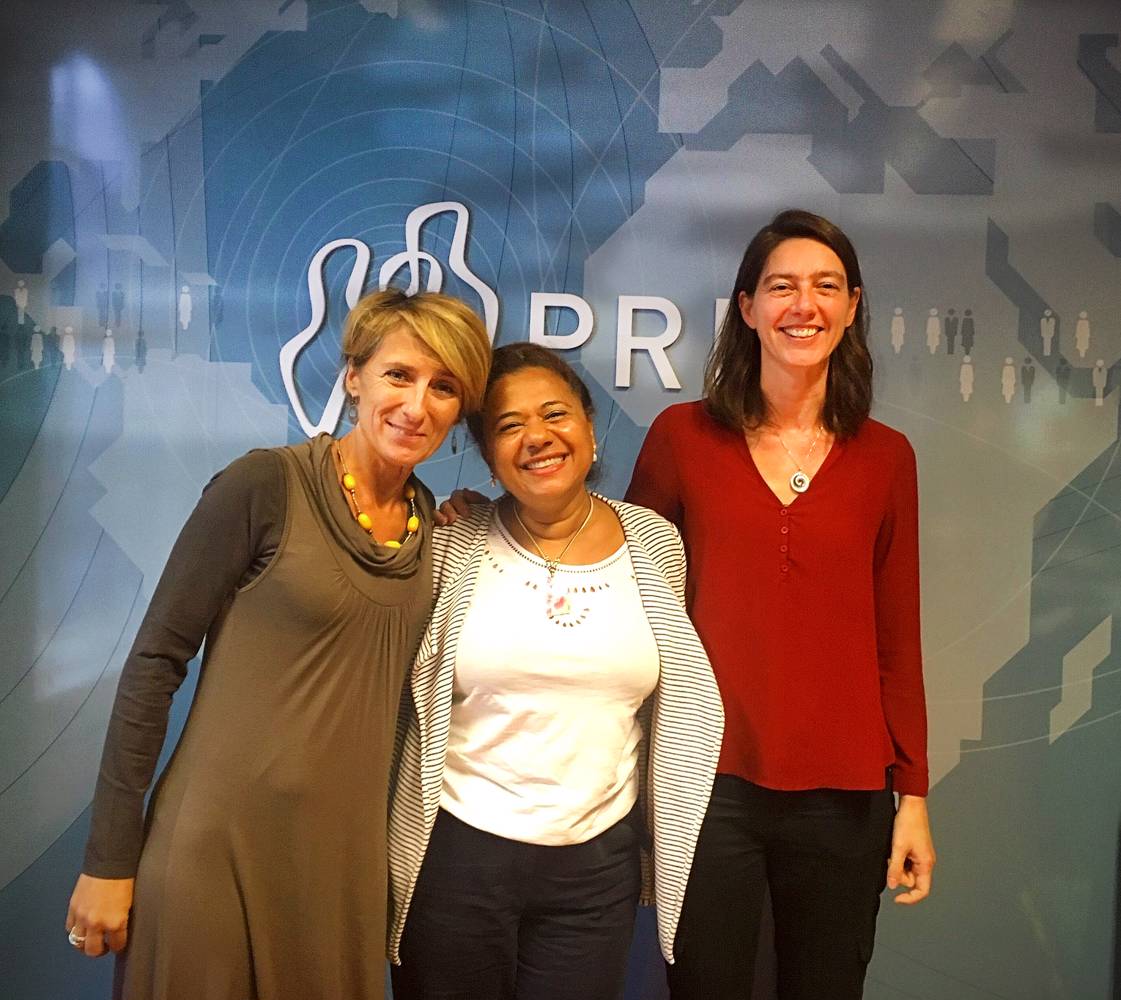 How is conflict and migration understood, organized and mediated through different art forms? How may creative production prevent, mitigate and end violent conflict? What inspirations and responsibilities do artists and researchers have in these processes? In what ways can filmmaking be part of co-creation of knowledge in and about war and migration?
PRIO Centre on Culture and Violent Conflict and Goethe-Institut Norwegen invites you to a conversation with Taghreed Elsanhouri and Kasia Grabska, who will reflect on such questions. Cindy Horst will moderate the conversation.
The short documentary Musa directed by Mohamed Marzoug will be screened during the event. The film was made as part of the Cultural Healing project, originated by Taghreed Elsanhouri and implemented in Sudan by Taghreed Elsanhouri, Concordis International and Nasaq Journalism Centre. Cultural Healing is a project which harnesses the power of film to promote healing and understanding in a context of conflict. The project trained people from a wide range of backgrounds within Sudan to make short documentary films that express their own culture and traditions. Reflecting on the challenges and opportunities facing their country, participants went back to their own communities to tell the story which mattered the most to them.
The event included clips from two films.
2 girls is available here.
Musa is directed by Mohamed Marzoug under the cultural healing project, a community and participatory video project which was originated and artistic directed by Taghreed Elsanhouri, funded by the EU and implemented in Sudan by Taghreed Elsanhouri, Concordis International and Nasaq.
Taghreed Elsanhouri is a British Sudanese filmmaker whose work includes All about Darfur, Our Beloved Sudan, and Mother Unknown. She began her career in broadcast news and entertainment television, working for MBC and Al Jazeera. Now she practices as an independent researcher and filmmaker. Taghreed is the founder of Cultural Healing Works Ltd and the Cultural Healing Festival. She is the originator and artistic director of the Cultural Healing program, an EU funded community and participatory video project based in Sudan. Cultural Healing was designed to engender a critical dialogue about how to transform culture from a divisive force in society to a force for cohesion and greater understanding.
Kasia (Katarzyna) Grabska is a social anthropologist and filmmaker. She is a senior lecturer at Institute of Social Studies (ISS) of Erasmus University where she convenes an MA track in migration studies. She has a long-standing research interest in forced displacement, gender and generational social transformations resulting from war, conflict and displacement. She believes in feminist methodologies and methods that open up possibilities for co-creation of knowledge, and other ways of knowing through arts-based methods through collaborations with refugees and artists. She has researched extensively with South Sudanese and Eritrean refugees and displaced in the Horn of Africa as well as in Europe. Kasia has produced and written several, including award-winning, films, some based on her research. She is currently involved in arts-based research and action research projects with refugees in Geneva and in Lyon.
Cindy Horst is a Research Director and Research Professor in Migration and Refugee Studies at the Peace Research Institute Oslo (PRIO). Her research focuses on the migration-development nexus, including diaspora engagement with regions of origin and the transnational activities of refugees. In her research on (transnational) civic engagement, she asks questions that problematize normative ideas of 'active citizenship', exploring how people living in culturally and religiously diverse societies engage with their surroundings. She also researches how individuals can challenge the status quo and effect societal change in post-conflict settings. Cindy is especially interested in innovative research methodologies that foster a critical and ethically conscious engagement with the theme of study, through shared anthropology and multi-sited ethnography.
This event is part of the Art, Peace and Conflict: Conversations with Artists seminar series organized by the PRIO Centre on Culture and Violent Conflict. Conflict is constructed, understood, justified, organized and mediated through culture. In order to defuse and prevent conflicts, we need to understand how people imbue them with meaning. The seminar series aims to explore the role of art in this meaning-making process at different phases of conflict and war. The seminars consist of conversations between artists and academics, as well as the artists presenting from their work.
Programme
11:30 – 12:00 Light lunch and coffee/tea
12:00 – 12:05 Welcome and introduction
Cindy Horst, PRIO
12:05 – 12:30 Presentation and screening of the documentary Musa
Taghreed Elsanhouri, filmmaker
12:30 – 13:00 Conversation with Taghreed Elsanhouri and Kasia Grabska
Moderated by Cindy Horst, PRIO
13:00 – 13:30 Questions from the audience