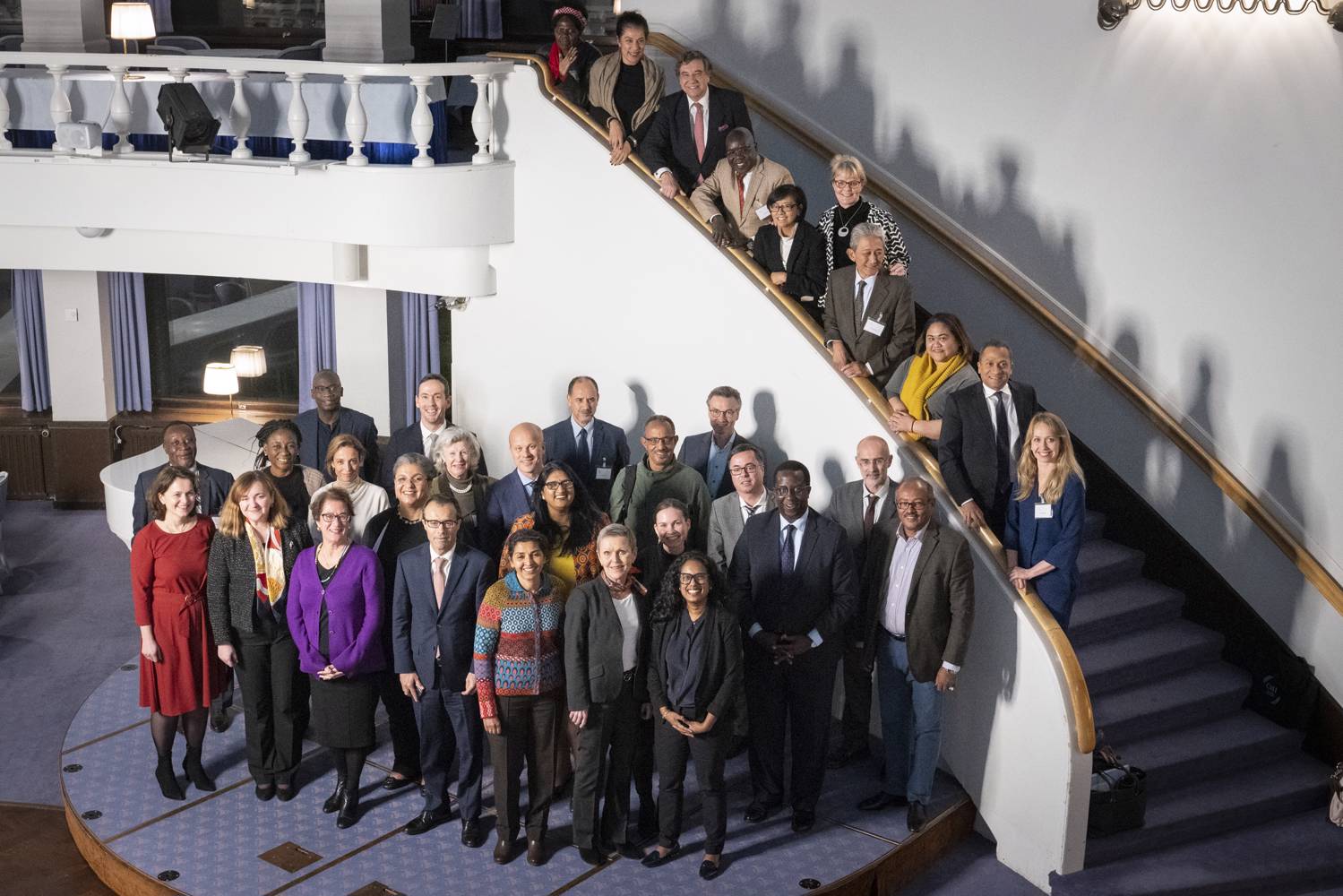 The 10th UN High-level Seminar on Gender and Inclusive Mediation Processes took place in Helsinki 5–7 November 2019. PRIO, the Crisis Management Initiative (CMI), and the UN Department of Political and Peacebuilding Affairs (UNDPPA) have been holding the seminars for six years. Altogether more than 200 senior mediators have attended the seminars, which have been funded by the Finnish and Norwegian Foreign Ministries.
This year, a group of 23 senior mediation specialists convened in Helsinki to discuss the role of gender in peace-making policies and inclusive mediation practices. In this context, the experts also discussed current global dilemmas, the increasing complexity of conflicts, and the future of mediation.
2020 will be an important year for realising gender equality and the empowerment of women and girls, as it will mark the 20th anniversary of the UN Security Council's Resolution 1325 on Women, Peace and Security (WPS), as well as the 25th anniversary of the Fourth World Conference on Women and adoption of the Beijing Declaration and Platform for Action. Also, last month the UN Security Council adopted the 10th resolution on WPS, which re-established Council's consensus on the importance of the WPS agenda. Yet despite these commitments, women continue to be marginalised in formal peace processes.
The UN High-Level Seminar offered a rare platform for senior mediation envoys to exchange experiences and gain insights on how gender-sensitive and inclusive mediation is done in practice, and discuss the challenges faced in implementation. The seminar emphasised how strategies for crafting inclusive peace processes differ in each specific context. While the adopted WPS resolutions provide a useful theoretical framework, it is crucial to learn from practical experiences in different contextual settings.
The experts shared insights and experiences on how to promote and facilitate women's inclusion in the design and implementation of peace processes. The discussions highlighted the fact that peace agreements are often only the beginning of peace processes, and that inclusivity constitutes a key ingredient for building strong and resilient societies in the long term. Below,
Torunn L. Tryggestad, Lene Kristin Borg and Johanne Rokke Elvebakken from PRIO took part in the seminar, which is organised in Oslo every other year. Tryggestad gave a lecture on 'International Gender and Peacemaking Normative and Policy Frameworks'.
This article is written and originally published by the CMI, where you will also see a video by Saila Huusko, featuring UN Special Representative to African Union Hannah Tetteh sharing her thoughts on the future of mediation.