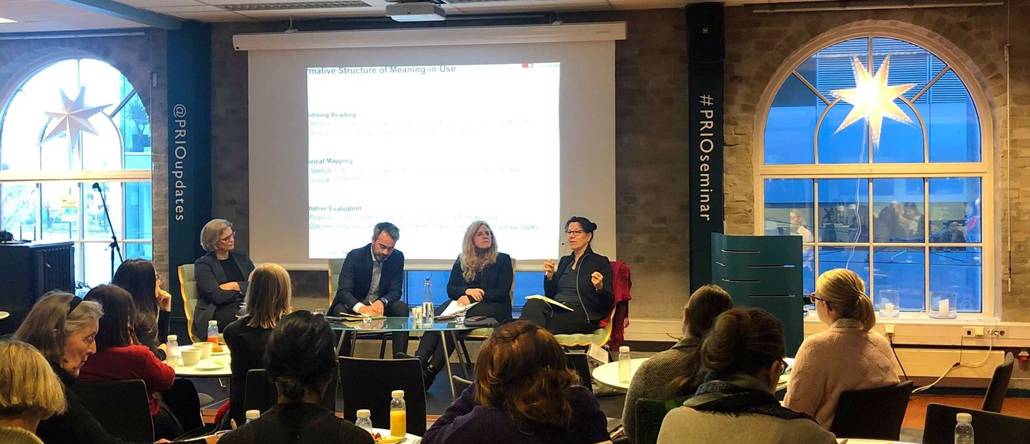 What are the challenges of implementing a global framework on gender equality within the context of different cultural and religious understandings of gender and peace? This is the central question that the Equal Peace project at PRIO has sought to answer since 2015. Now that the project is nearing its end, the research team met with international scholars for a two-day workshop in Oslo on 5–6 December to discuss their findings.
The workshop discussions centred around three key themes: small states as norm entrepreneurs, with Norway as an example; the United Nations' evolving Women, Peace and Security Agenda; and adapting to gender equality norms, with case studies from Mali and Bosnia and Herzegovina.
The Equal Peace project is led by Research Professor Inger Skjelsbæk and includes researchers Torunn L. Tryggestad (PRIO Deputy Director and Director of the PRIO Gender, Peace and Security Centre), Louise Olsson (Senior Researcher) and Jenny Lorentzen (PhD Candidate).
To find out more about the project and its publications, check out the project page here.