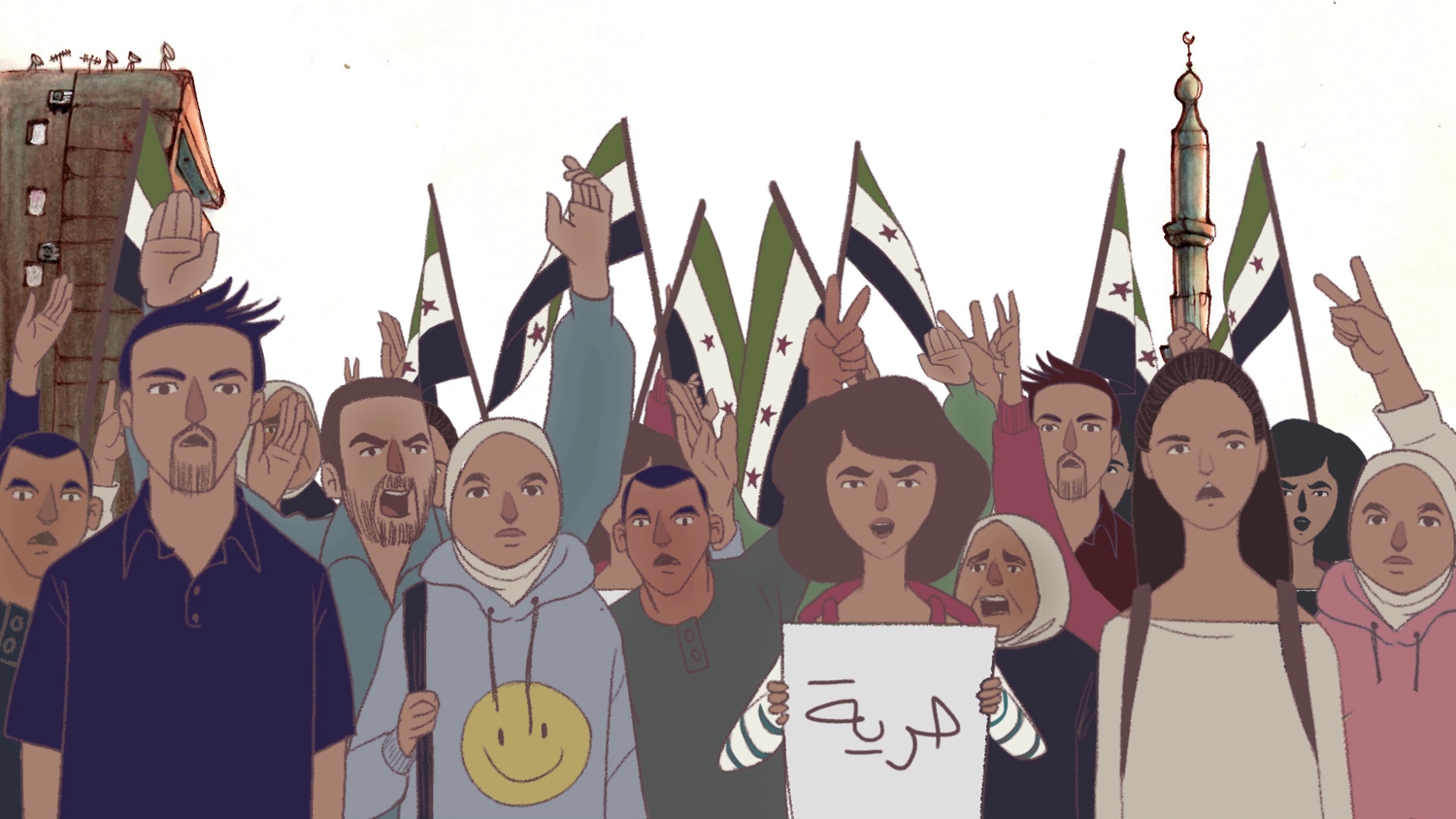 What drives the small but often heroic everyday acts of people in their attempts to challenge dehumanization and abuse in violent conflict? PRIO is proud to share the second of a series of three animations and comics from Myanmar, Syria and Somaliland, made for the TRANSFORM project in collaboration with PositiveNegatives.
In this story, we follow a Syrian woman who dedicates herself to schooling for children under war. The Syrian Civil War has had a devastating effect on primary education. One in three schools have been damaged or destroyed and a total of 2.1 million children are estimated to be out of school. Deprived of access to state education, Syrians both at home and in the neighbouring countries have relied on international assistance and community schools. Civil society actors have mobilized to help their vulnerable compatriots. The animation is based on life story interviews with education volunteers.
Senior Researcher at NUPI, Kjetil Selvik, is the main researcher of the Syria study: "In our research, we find that local communities and individuals self-organize education in an emergency and persist against all odds. We study their personal motivation and the meaning they attach to education under revolution and war". The project focuses on the tireless work of individuals mobilizing for their communities and the changes they achieve.
Based on life history interviews with change agents in Syria, Somaliland and Myanmar, PRIO and PositiveNegatives have engaged local artists to produce animated films picturing some of these powerful stories of individual bravery. In Syria, we collaborated with artist Diala Brisly who has captured the activists' spirit in the animation. Selvik explains: "Opening schools is about providing hope for children who have suffered the consequences of war and imagining a better future for Syria. We want these incredible stories to reach and inspire new audiences, and to show how individuals make a difference, in Syria and beyond".