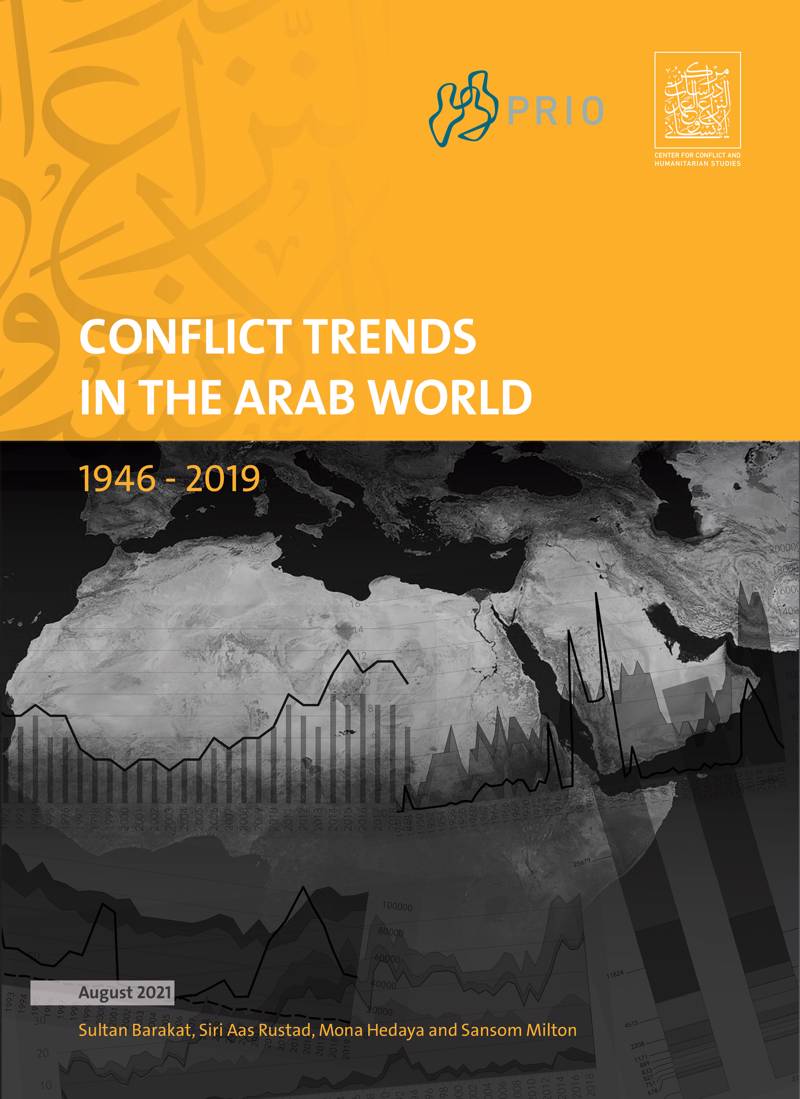 The Center for Conflict and Humanitarian Studies (CHS), in collaboration with the Peace Research Institute Oslo (PRIO) , will jointly release a major report analysing conflict trends in the Arab world from 1946 to 2019. A joint online conference will be held by both partners on 25 August 2021 (4:00 PM Doha time) to launch the report, which will be simultaneously made available on their websites.
The conference will begin with opening remarks by Professor Sultan Barakat, Director of CHS, and Henrik Urdal, Director of PRIO. This will be followed by a summary of the report's key findings by three of the co-authors; Siri Rustad, Research Director and Research Professor in the Conditions for Violence and Peace Department at PRIO, Mona Hedaya, Research Fellow at CHS, and Sansom Milton, Senior Research Fellow at CHS. Then an experts' discussion panel will be held, that will conclude with a public Q&A session.
The report comes at a moment in which the Arab world continues to reel from a series of protracted conflicts and their long-term consequences. It stresses the necessity of understanding the trajectory of conflict in the region to reverse this cycle of armed conflict and set the Arab world on a path to sustainable peace and recovery. As part of the wider effort by CHS and PRIO to examine and contextualise issues related to conflict and peacemaking within the region, the report analyses conflict trends through a comparative and historical framework. It intends to act as a springboard from which to generate intellectual discussion and exchange in and beyond the Arab region.
CHS and PRIO are delighted to host interested media agencies, journalists, scholars, and academics from all over the world in the press conference and discussions on Zoom. Please register through this link should you be interested in attending this press conference. Also, we welcome all those interested to watch the event's live streaming on CHS Facebook and Twitter platforms.
The report is available in English and in Arabic.