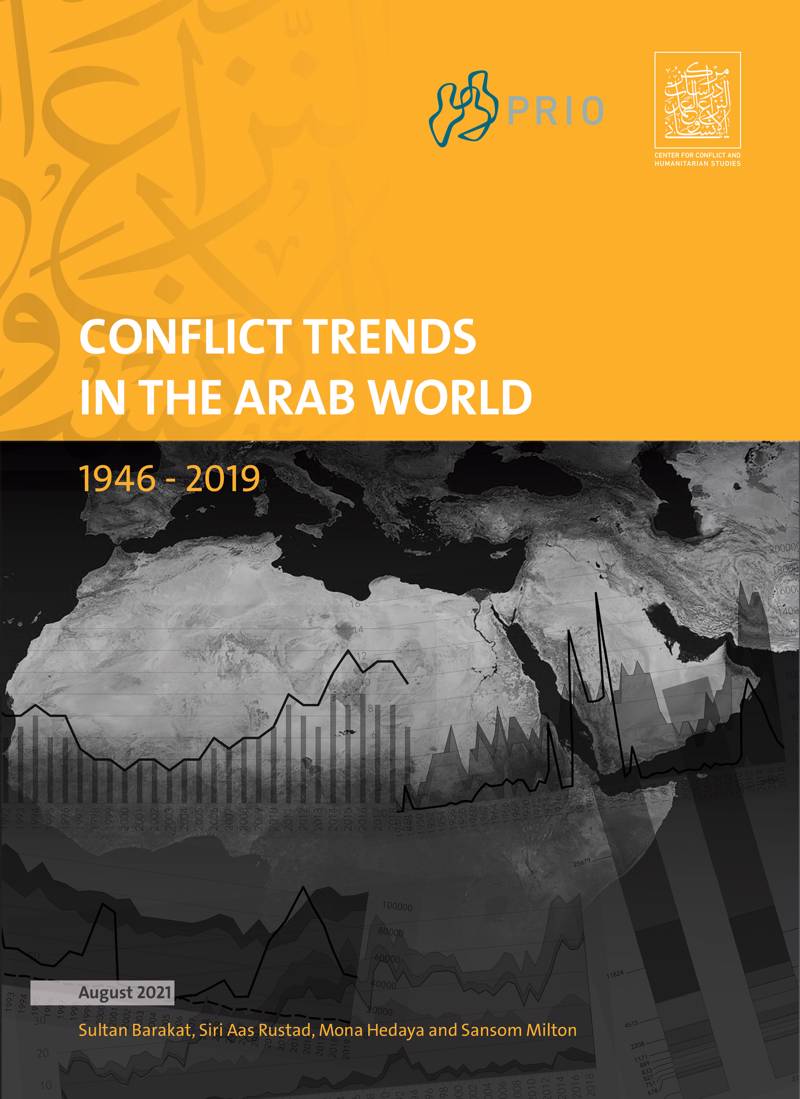 The Center for Conflict and Humanitarian Studies (Doha Institute) and PRIO are pleased to release a new report analysing Conflict Trends in the Arab World, 1946 – 2019.
This event will bring together leading experts to present the key ideas of the report. Scholars will discuss and shed light on conflict trends in general and conflict trends in the MENA region specifically. A wide range of issues at the heart of conflict and peacemaking in the region will be highlighted and discussed.
Please note this event takes place at 16.00 Doha time, GMT+3, 15.00 Oslo time.
Opening remarks will be given by Professor Sultan Barakat, Director, CHS, and Henrik Urdal, Director, PRIO. A summary of the report's key findings will be delivered by three of the co-authors: Siri Rustad, Research Director and Research Professor in the Condition for Violence and Peace Departement, PRIO, Sansom Milton, Senior Research Fellow, CHS, and Mona Hedaya, Research Fellow, CHS. Following their interventions, Peter Wallensteen, Senior Professor in Peace and Conflict Research, Uppsala University, and Marwan Kabalan, Director of Policy Analysis, Arab Centre for Research and Policy Studies, will then deliver their remarks in a discussion panel. The press conference will conclude with a Q&A session.
This report comes together as the Arab world continues to reel from a series of protracted conflicts and their long-term consequences. It is part of the wider effort by CHS and PRIO to examine and contextualise issues related to conflict and peacemaking within the region through a comparative and historical framework. It intends to act as a springboard from which to generate intellectual discussion and exchange in and beyond the Arab region.
Please register using the following link.