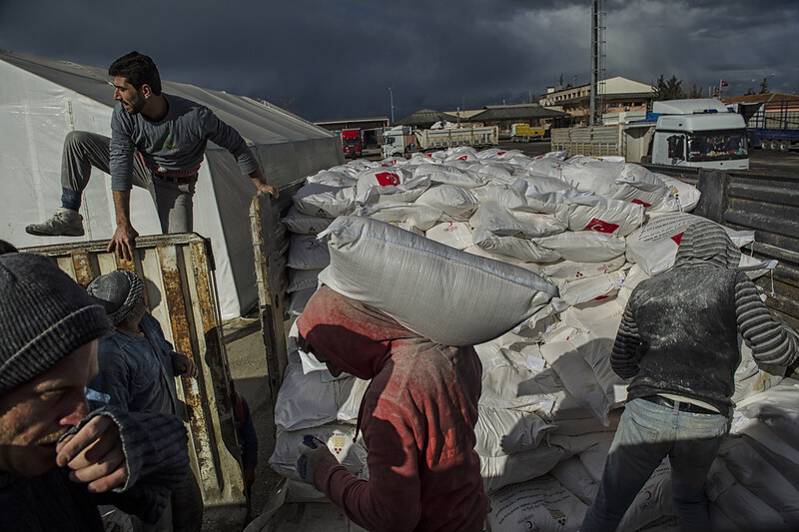 The project "Red Lines and Grey Zones: Exploring the Ethics of Humanitarian Negotiation" has received funding from the Research Council of Norway. Starting from consultations with humanitarian practitioners, the project will map problems related to the ethics of negotiation and cross examine these challenges through cases from Syria, Bangladesh, Colombia, Nepal, the Mediterranean and the UN Security Council.
Humanitarian action relies on negotiations with counterparts at local, national and international levels. These negotiations are filled with ethical dilemmas like cooperating with war criminals and repressive regimes, striking deals that favour certain social groups and accepting agreements that put the lives of local staff at risk.
PRIO Senior Researcher Kristoffer Lidén has received funding for the project, in collaboration with Kristina Roepstorff. They will be joined by a project team consisting of Carsten Wieland and Maria G. Jumbert (PRIO), Zenonas Tziarras (PRIO Cyprus Centre), Sulagna Maitra (Network on Humanitarian Action (NOHA), University College Dublin), Claude Bruderlein (Centre of Competence on Humanitarian Negotiation), Manuel E. Salamanca Rangel (Institute of Human Rights and Peacebuilding, Pontificia Universidad Javeriana, Bogotá), Pitambar Bhandari (Department of Conflict, Peace and Development Studies, Tribhuvan University, Kathmandu), Emanuela-Chiara Gillard (Oxford Institute for Ethics, Law and Armed Conflict, University of Oxford), and Lars Christie (Department of Law, Inland Norway University of Applied Sciences).
The project is hosted by Peace Research Institute Oslo in association with the Norwegian Centre for Humanitarian Studies. The Centre of Competence on Humanitarian Negotiation (CCHN) - a collaboration between the ICRC, UNHCR, WFP, MSF and the Centre for Humanitarian Dialogue – will be actively involved in consultation and training activities. The project team will also develop online university courses at MA and PhD levels and professional trainings with a global reach, and will interact with policymakers, practitioners and civil society through a range of online and offline activities, including in Bogotá, Dublin, Geneva, Kathmandu and Oslo.
University courses will be offered in collaboration with the Research School on Peace and Conflict and the NOHA Joint Master's Degree in Humanitarian Action.