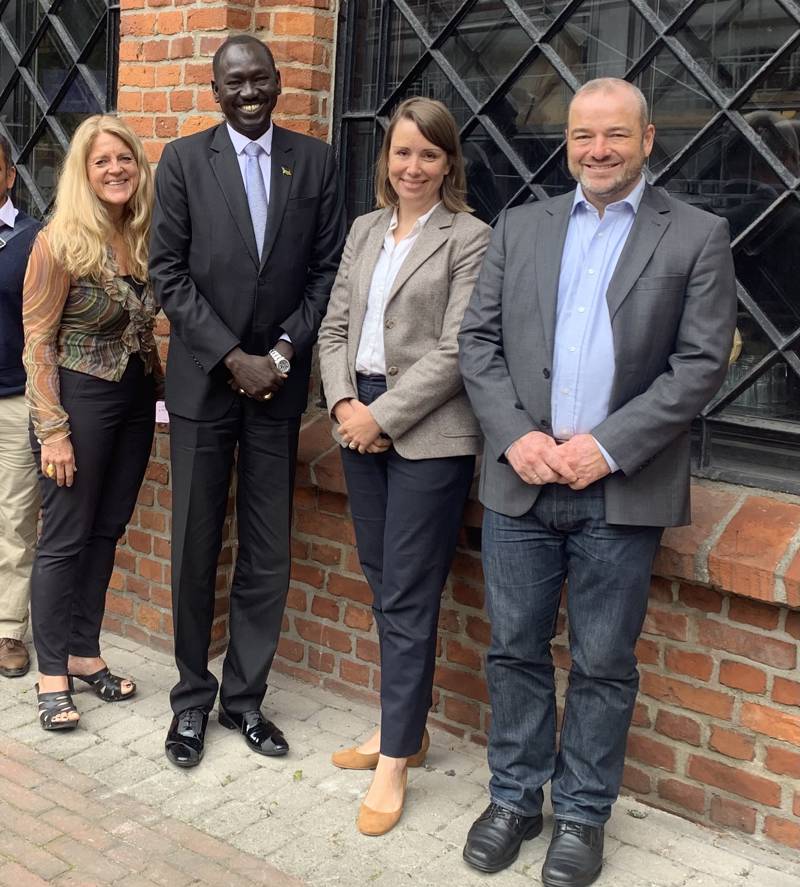 Minister Dhieu Mathok Diing Wol from South Sudan visited PRIO today. He is in Oslo for the UN High Level Seminar on Gender and Inclusive Mediation Strategies, organized by PRIO this week.
He has a decades-long role both as negotiator and mediator in the peace processes in Sudan/South Sudan/Darfur, and is currently the National Minister of Investment in South Sudan.
At PRIO he met with Research Professor Øystein H. Rolandsen and Research Director Maria Gabrielsen Jumbert, as well as Hilde Frafjord Johnson, former Special Representative of the UN Secretary-General and Head of the United Nations Mission in the Republic of South Sudan. She is currently Special Adviser at the European Institute of Peace and an Associate Researcher at PRIO.