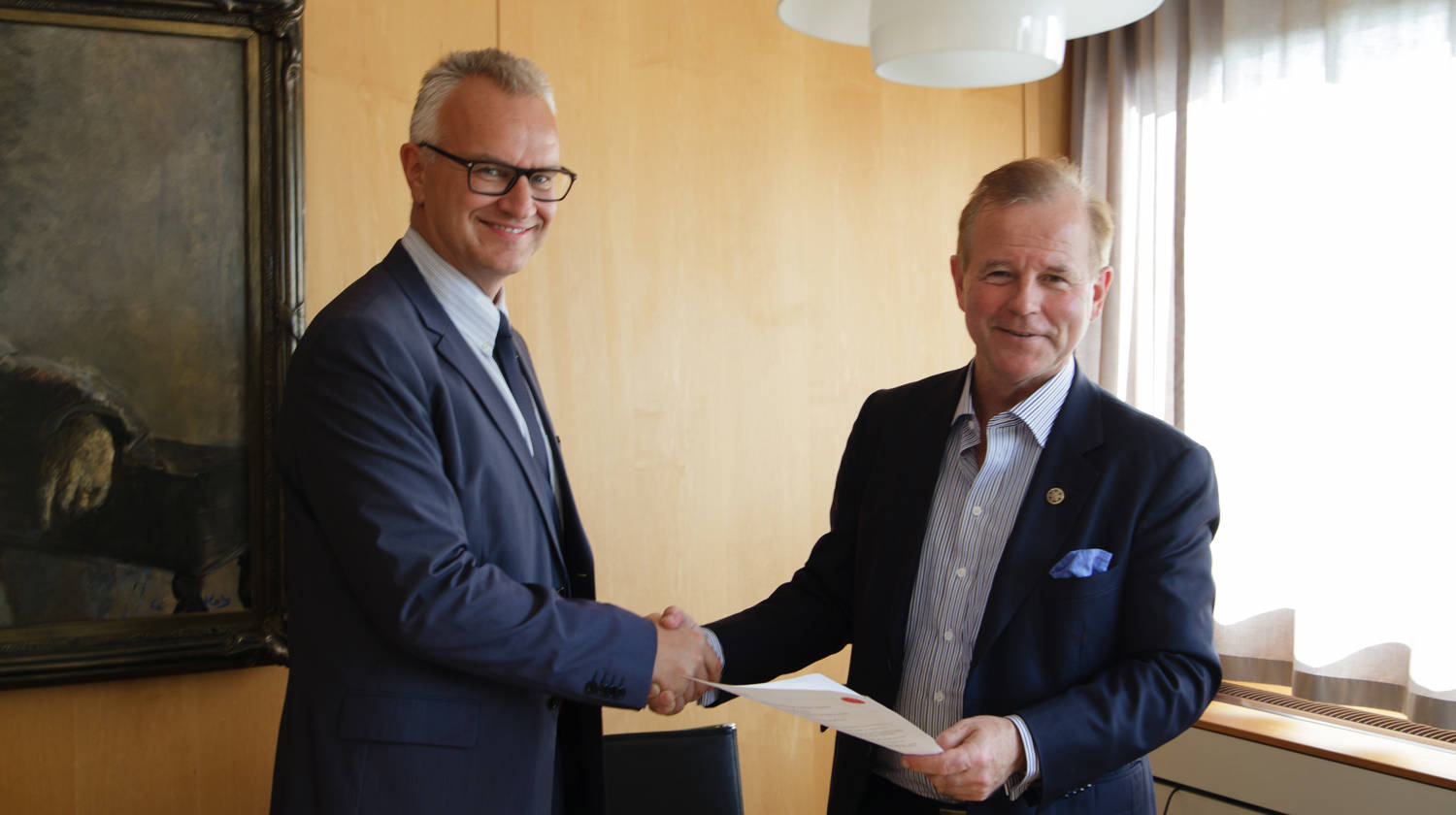 By entering into a new strategic cooperation agreement, the University of Oslo and the Peace Research Institute Oslo (PRIO) wish to contribute to solidify Oslo's role as a global powerhouse for knowledge about the prevention and resolution of armed conflict.
The University of Oslo and PRIO entered into a strategic cooperation agreement in October 2016. The vision is to secure Oslo's future role as a global hub for knowledge in this area. We wish to do this by cooperating not only on research and teaching, but also on externally-oriented dissemination and by working together with policymakers and practitioners who drive processes both in Norway and internationally. We have a good foundation, through existing cooperation arrangements and close-knit networks, and we are well underway towards developing new projects in a number of areas.
Collaboration initiatives are numerous, involving different parts of the University of Oslo. Among these are:
The Oslo Lectures on Peace and Conflict, being inaugurated in May with Erica Chenoweth on Civil Resistance in the Contemporary U.S. This first lecture is organized by PRIO and UIO's Centre for Human Rights.
The seminar series PSYOPS - The Psychology of Political Struggle - organized by PRIO, the Institute of Psychology and Psychology Students Without borders. This series started out in February with the seminar Donald Trump: A Cautionary Tale of Leadership and the Threat to Democracy.
Funds have been allocated to plan and secure even stronger concrete research collaboration between PRIO and the University of Oslo.
The Research School on Peace and Conflict is a success, and will have a continued focus under the umbrella of the PRIO-UiO collaboration.
The upcoming 50th anniversary (2019) of the Uio-PRIO Summer school in Peace Research will be a celebration of long-standing and exemplary collaboration.