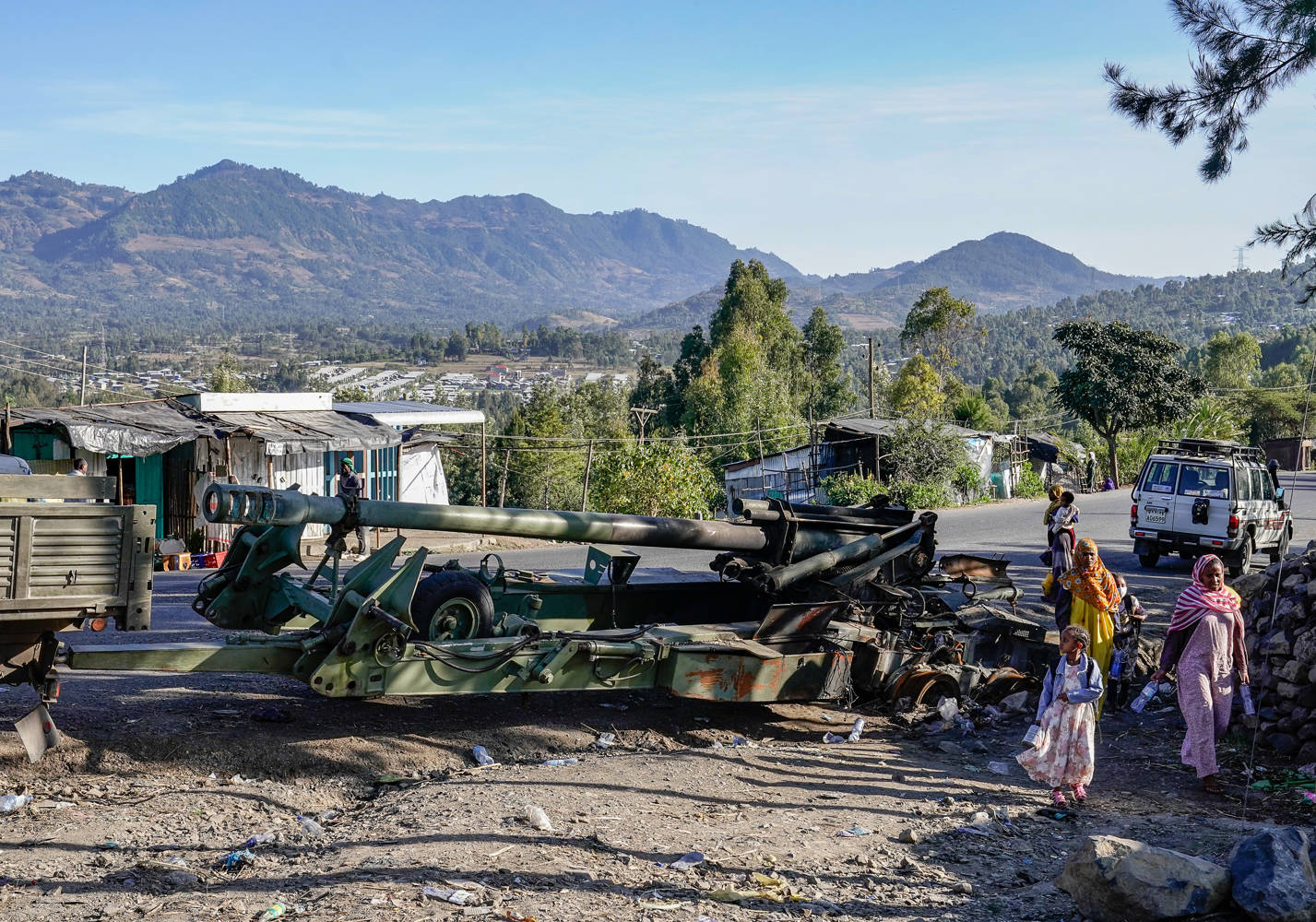 The war in Ethiopia's Tigray region accounted for over 100,000 battle-related deaths in 2022, even more than Russia's invasion of Ukraine which accounted for more than 81,000 deaths, according to new conflict trends data released today.
According to the new figures, more state-based conflict battle-related deaths took place in 2022 than any year since 1994. The wars in Ukraine and Ethiopia were the primary contributors to over 237,000 battle-related deaths in 2022.
"The war in Ethiopia resulted in more battle-related deaths in 2022 than the wars in Ukraine, Yemen, Myanmar, Nigeria, Somalia, Mali and Burkina Faso combined," said Siri Aas Rustad, Research Professor at the Peace Research Institute Oslo (PRIO). "While Russia's invasion of Ukraine dominated global headlines, atrocities on an unprecedented scale were being committed in the shadows in Ethiopia."
PRIO's Conflict Trends: A Global Overview, 1946-2022 report provides an analysis of the global trends in conflict covering the period 1946 to 2022, to help policymakers and practitioners better understand the contexts they are working in. The paper uses data collected annually by the Uppsala Conflict Data Program at Uppsala University.
Despite the increase in battle-related deaths, the number of state-based armed conflicts remained consistently high in 2022. Fifty-five active conflicts were recorded in 38 conflict-affected countries. Eight of these 55 conflicts were classified as wars – meaning over 1,000 battle-related deaths were recorded within the calendar year.
"We're witnessing a worrying increase in state-based conflicts in the past decade, with over 50 such conflicts each year for the past eight years," said Professor Rustad. "This is partially because of the expansion of the Islamic State across Africa, Asia and the Middle East." The terrorist group was involved in conflicts in 15 countries in 2022.
While the dominant type of state-based conflict is civil conflict, over the past decade these types of conflicts have become increasingly internationalized, which also contributed to more battle-related deaths. A civil conflict is regarded as internationalized if one or more third-party governments are involved by contributing or deploying combat personnel in support of the objective of either side.
"It has become more common for external states to send troop support to rebel groups fighting against other governments, which essentially means that state armies are fighting each other," explained Therese Pettersson, Project Leader, Uppsala Conflict Data Program.
An increase in non-state armed group involvement in foreign conflicts has also taken place over the past decade, such as the Islamic State, as well as other actor including private militaries like the Wagner Group. These groups alter conflict dynamics within and across conflict-affected countries. For example, the increased activity of the Wagner Group in the Sahel region may lead to an increase in recruitment by local rebel groups.
With regards to non-state conflict, the latest figures show that 82 non-state conflicts took place in 2022, an increase from 76 in 2021. Despite the increase in the number of conflicts, battle-related deaths decreased to just over 20,000 – a decrease of some 4,000. This suggests that there was an increase in more low intensity non-state conflicts.
Africa was home to the greatest number of non-state conflicts, followed by the Americas. Mexico remained one of the most violent countries in terms of non-state conflicts, with more than 14,000 battle-related deaths recorded.
For more information or to arrange an interview:
Contact Michelle Delaney, Communication Director at the Peace Research Institute Oslo (PRIO) | michelle@prio.org | mobile 0047 941 65 579.
Click here to download the whole PRIO report, Conflict Trends: A Global Overview, 1946-2022.
The Uppsala conflict data will be published in the July issue of Journal of Peace Research. For more information, contact Therese Pettersson, Project Leader, Department of Peace and Conflict Research, University of Uppsala, Therese.Pettersson@pcr.uu.se, +46 70-6496491.