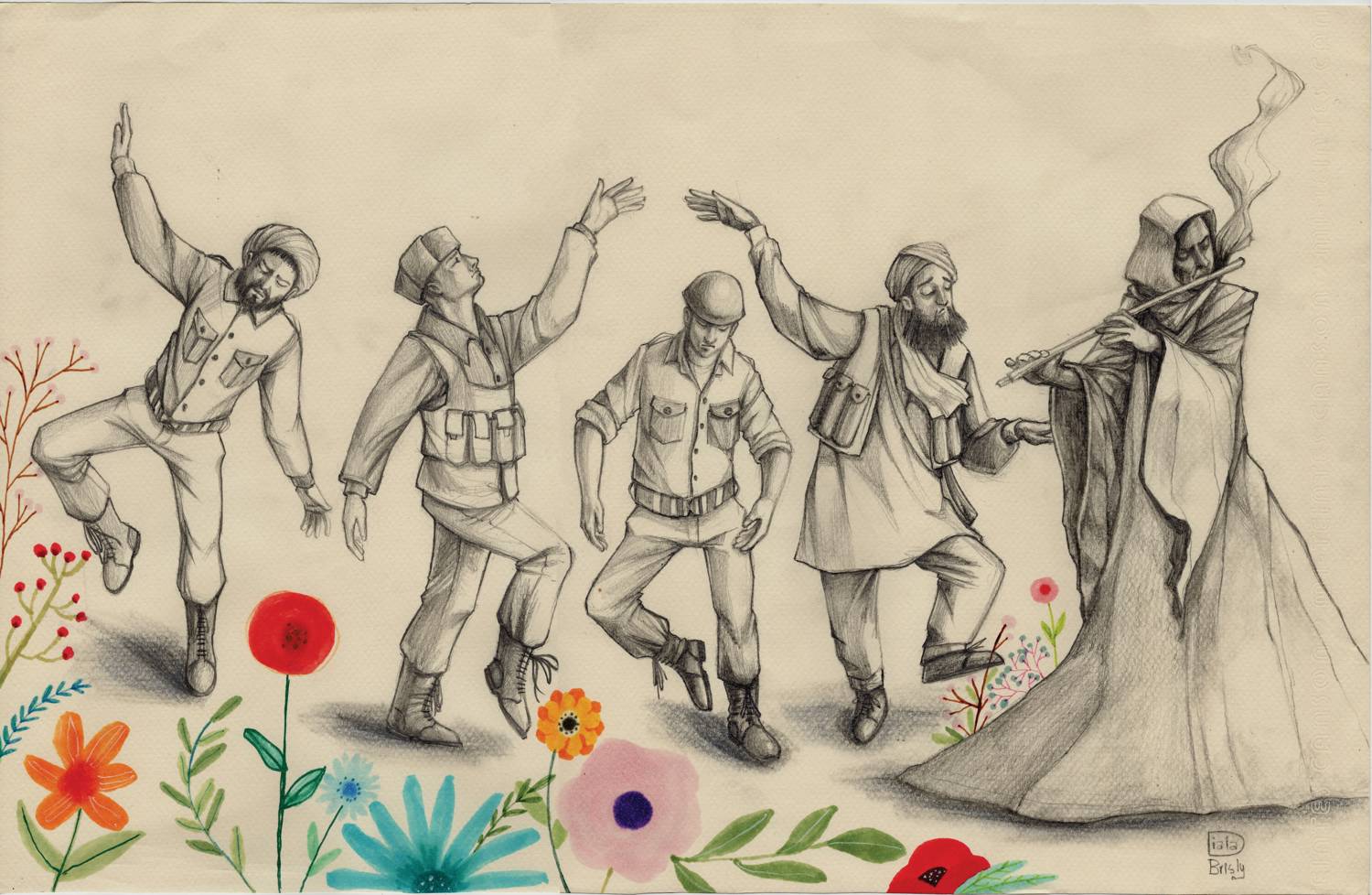 PRIO is organizing a unique art residency in Rotterdam this autumn. The residency brings together four artists with personal experience of war and oppression, who will create art to explore collective healing.
The two-month residency will investigate how art can enable new ways of seeing and understanding our collective experiences of conflict and oppression. By creating together, the group of artists aims to counter the many ways that war, oppression and exile are commonly silenced or distorted.
"The residency is a unique opportunity to communicate about war to the general public, while at the same time helping us in our own healing processes, as individuals and societies" said Cindy Horst, Research Professor at PRIO and one of the organizers of the initiative.
The residency will create space for dialogue around the artists' creative work with local audiences in Rotterdam, a city that was subjected to heavy bombing at the start of the Second World War, in 1940. One central theme of the art they create will be collective healing processes after war, oppression and exile.
The 2023 Rotterdam residency has been created by a group who met at a previous residency in Oslo in 2022. The 2023 residency is a next step in this collaboration, inspired by a wish within the group to move from research on the topic to creating art together.
"This residency brings together artists with unique experiences of conflict in places like Sudan, Ukraine, and Syria. Our experiences of war are unique but we also share a lot in terms of what we've gone through. Coming together in this project with people who understand each other helps us explore and create together," said Diala Brisly, a Syrian visual graphic who will attend the residency.
Brisly and Horst, along with artists Daria Pugachova and Khalid Shatta, will be collaborating creatively during the two-month period. Others, including Nastassja Nefjodov, will participate for shorter periods of time. The residency will be concluded with a festival week where the artists' work will be exhibited at museum Boijmans Zuid, the Hague-based knowledge platform KPSRL and the Goethe Institute in Rotterdam.
The 2-month residency is run by PRIO through the INSPIRE project. It is supported by the Goethe-Institut, Verhalenhuis Belvedere and Boijmans Zuid.