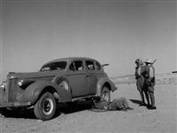 Oslo Contemporary Art Exhibitionwishes to highlight art practices that engage with social and geopolitical developments with the aim to create a general awareness of contemporary art's unique ability to reflect and comment its own time. With the establishment of Oslo Contemporary Art Exhibition, Kunstnernes Huswishes to raise the discourse beyond the local, examining the field from a global perspective.
Akram Zaatari (b. 1966 in Saida, Lebanon) lives and works in Beirut. Akram Zaatari examines the cultural and geopolitical condition of post-war Lebanon, a contemporary landscape marked by urban tensions, cultural mobility and territorial conflicts. With an archeologists eye Akram Zaatari examines layers of human experiences combining his material into larger bodies of work. Akram Zaatari's work engages in research and the studying and interpreting of a wide range of documents. Letters, photographs, testimonies and other recordings communicate individual and personal positions within the larger social and political landscape. The material exposes hidden social, political and geographic boundaries and conflicts as they challenge a specter of narratives; national, gender, historical and social. The exhibition consists of a juxtaposition of two bodies of work: Earth of Endless Secrets and The Uneasy Subject.
Oslo Contemporary Art Exhibition was initiated by Marianne Hultman, artistic director Oslo Kunstforening/Oslo Fine Art Society. The concept has been developed further in collaboration with Mats Stjernstedt, artistic director Kunstnernes Hus. PRIO, Peace Research Institute in Oslo is collaborating partner in 2011. The exhibition is supported by the Fritt Ord Foundation.