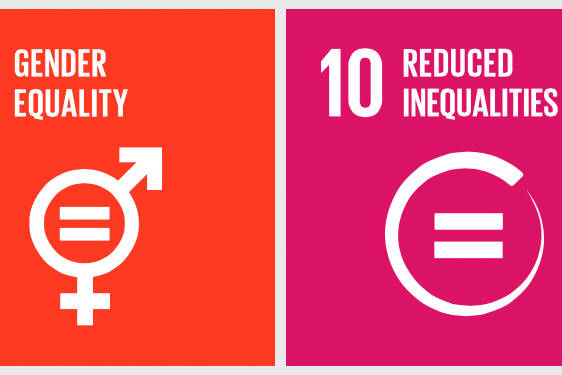 Side event to the Business for Peace Summit 2016.
This breakfast meeting is jointly hosted by:
Moderator: Gregory M. Reichberg (PRIO)
Panel:
John Elkington (Volans, UK)
Selima Ahmad (BWCCI, Bangladesh)
With comments from:
Torunn Tryggestad (PRIO)
Benedicte Bull (SUM, UiO)
The successful involvement of the business community is one of the UN's priorities in working towards the new Sustainable Development Goals. This is also becoming more noticeable in current global business agendas. In these discussions, some suggest that achieving sustainable, inclusive development requires not only incremental progress, but also innovative approaches that can yield major breakthroughs – or quantum leaps – in sustainable development. UN Secretary-General Ban Ki-moon recently stated that "If the world is to achieve the Sustainable Development Goals we need a quantum leap in women's economic empowerment".
This conceptualization of sustainable development in terms of quantum leaps also resonates with ideas of innovation and associated transformations common in the business community. Merging these concepts, this breakfast seminar is a platform for two renowned representatives from the commercial sector to engage in exchange with peace and development researchers to consider questions such as:
What is the role of the business community in achieving the SDGs?
Why is the idea of quantum leaps of particular interest in the pursuit of the SDGs and how might these transformative changes be achieved?
What negative risks (externalities) are likely to arise when implementing quantum leaps, and how can these risks be mitigated?
What role can the business community play in achieving two particularly important goals, namely SDG 5 (gender equality) and SDG 10 (reduction of inequality)
John Elkington is a world authority on corporate responsibility and sustainable development. He is currently Founding Partner and Executive Chairman of Volans, a future-focused business working at the intersection of the sustainability, entrepreneurship and innovation movements. He is also the co-founder of SustainAbility.
Selima Ahmad, President of the Bangladesh Women Chamber of Commerce and Industry (BWCCI). A successful businessperson with longstanding experience in the private sector, Ahmad took the initiative to form a Chamber of Commerce devoted exclusively to facilitating the advancement of women entrepreneurs. Ahmad is a globally recognized promoter of democracy, gender equality, anticorruption and women entrepreneurship.