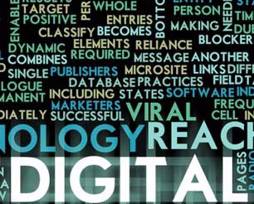 ​​​​​This event aims to take stock of ongoing research that engages and explores the digital, in relation to practices that define, control and steer societies and individual behavior. One of our goals is to discuss the potential and the limits of different critical approaches to surveillance technologies, but also to examine the rise of digital data and practices in various areas of societal life.
Algorithms, computers, databases, smartphone applications, interfaces and the Internet are among the technologies that support, hamper, or more in general, influence our daily doings. News about the scope of mass-surveillance, the occurrence of data security breaches, and the promises of potential of big data analytics, remind us how the digital has become part and parcel of our socio-political environment. While its inner workings remain often discreet and out-of-sight, the digital increasingly mediate our everyday lives. This event suggests that digital technologies, (big) data and practices are not only central to different political arenas, but that they in fact have begun to bring about their own political workings. If digital things play a constitutive role within our societies, how can we discuss something like politics and the digital, as well as the politics of the digital?
Some key questions are:
What does it mean to adopt a critical take in relation to the digital?
What are the most promising entry points for studying the political dimensions of the digital? (E.g. algorithms, critical infrastructure, institutional policies, societal controversies, etc.)
What are the methodological challenges raised by the growing variety and distribution of surveillance practices?
How are security and risk management redefined by practices of data processing?
How do institutional politics and policy-making relate to the digital? And what are the political arenas that digital practices give rise to?​
​​This workshop is organized as part of the research and dissemination activities of the 
NordSTE​VA
 Digital Matters Research Group, and of the PRIO Strategic Initiative on Surveillance and Data Protection in Europe.
Registration​
Please register at the top of this page. You ​can chose whether you wan to join for the roundtable (incl. breakfast) or as a participant to the full program. Please indicate this in a comment.​
Program
22 Novem​ber 2016 (08:30 - 16:00)​
Public
Roun​​​dtable

08:30​-10​​​:00​​

After Snowd​​​en: New Arenas for Politics and the Digital & Announceme​nt of Special Issue "Politics and the Digital" (forthcoming 2017)​

Chair and host: Mareile Kaufmann​​​ (University of Oslo (UiO), PRIO, editor of the special issue on "Politics and the Digital")

Introductory comment: Elisabeth Eide (Vice President of Norwegian PEN, Professor of Journalism at the University College in Oslo. 

Brief video-link intervention: Jan Albrecht (Member of the European Parliament rapporteur on the General Data Protection Regulation and vice-chair of the LIBE Committee)

Norwegian PEN awarded Snowden the Ossietzky-price in November 2016.

What kind of political arena has Snowden's revelations given rise to? What kind of political actors do we need at a time where the digital is present in many areas of everyday life?
How can we describe 'the digital' as something that gives rise to different political workings?
What are new arenas fo​r politics and the digital and how do we understand a politics of the digital?

Roundtable participants:

Vidar Halvorsen (UiO)
​Matthias Leese (ETH Zürich)
​Ann Rudinow Sætnan (Norwegian University of Science and Technology​​ (NTNU))
​​Rocco Bellanova (PRIO & Université Saint-Louis - Bruxelles, contributor to the sp​​​ecial issue on "Politics and the Digital")

​10:00-10​:30

​Brea​k​​​

Panel 1​
10:30-12:30​

Algorith​​ms, S​​urve​​illance and Data Protection

Chair: Kri​​​stoffer Li​​dén​​ (PRIO)

What does mass-surveillance change to the study of security practices?
What is the role played by data protection in the regulation and development of algorithms and big data?
How does the corporate/state surveillance nexus influence data-driven governance?​

​​Panel participants:

Rune Saugmann (University of ​Tampere): Algorithms and Security Articulation

Joris Van Hoboken (University of Amsterdam): Privacy after the Agile Turn

Stine Bergersen (PRIO): Credit Scoring: between Surveillance and Data Protection

Matthias Leese (ETH Zürich): The Productive Repur​posing of Data Protection


​12:30​-14:00

​L​unch​​​

Panel 2​
14:00-16:00

​Secu​rity-as-S​​ur​veillance in Europe

Chair: Mareile Kaufmann (University of Oslo & PRIO)

What are the main forms of data-driven surveillance in Europe?
To which kind of security practice does surveillance contribute to?
How do EU institutions frame and deal with the spread of data-driven surveillance?

Panel participants:​

Helene O.I. Gundhus (UiO): Cross-border police co-operation and intelligence
Stefan Borg (Stockholm University): Security and Early Warning Systems. The European body and biopolitical legitimation
Marijn Hoijtink (Vrije Universiteit Amsterdam): Securing the European 'Homeland': Profit, risk, authority
Rocco Bellanova (PRIO & USL-B): ​Testing devices: data protection and surveillance technologies
23 November 201​6 (NordSTEVA Digital Matters Research Group)
​​

Panel 3​​​
9:00-12:00

Data-d​​riven​ Societal Security​ 

​Chair: Rocco Bellanova (PRIO)


How is the digital influencing and (re)shaping understandings of the concept of Societal Security?
What are the most prominent technologies shaping Societal Security (in Europe)?
How is the expansion of the digital impacting the 'societal' in 'Societal Security'?

Panel participants:

J. Peter Burgess (École Normale Supérieur, Univers​ity of Copenhagen​): Digital Sovereignty
Lilly Pijnenburg Muller (Norwegian Institute of Internaitonal Affairs (NUPI)): Public-Private Partnership in Governing Cybersecurity
Bruno Olivieira Martins (Aarhus University): "Touchdown": Imagining People, Targeting SIM Cards
Inger Marie Sunde (Politihøgskolen): Digital Police from a Rule of Law Perspective
Ann Rudinow Sætnan (NTNU): The haystack fallacy, or why Big Data provides little security
Niels Nagelhus Schia (NUPI): The Cyber Frontier: Digitalization of the Global South

​12:00-13​​:00

​Lunc​​​h​​​

13:00-13​:30

​NordSTEV​​A D​​igital Matters business meeting

​​​Chair: Kristoffer Lidén​ (PRIO)
​​