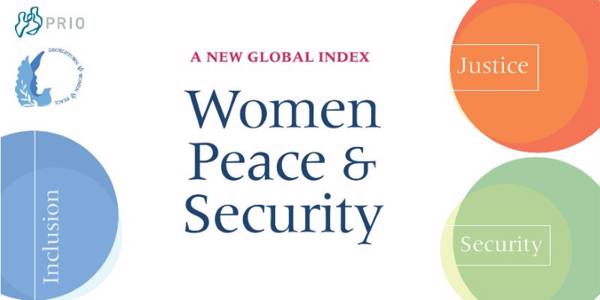 The Permanent Missions of Namibia, Colombia and Norway, the Georgetown Institute for Women, Peace and Security and the Peace Research Institute Oslo (PRIO) are convening a high-level panel discussion to launch the new global Women, Peace and Security index.
The WPS index is a major innovation, bridging insights from gender and development with peace and security indices. It is structured around three basic dimensions of women's well-being:
inclusion (economic, social and political)
justice (formal laws and informal discrimination)
security (at the family, community and social levels)
The first report ranks 153 countries, covering more than 98 percent of the world's population, and will be updated every two years.
Join the launch panel as we introduce the new index and discuss how the results can advance Women, Peace and Security commitments and support the 2030 Sustainable Development Agenda, as well as how policymakers, civil society and the private sector can use its rankings to hold governments to account, set priorities, spotlight achievements and analyze risk.