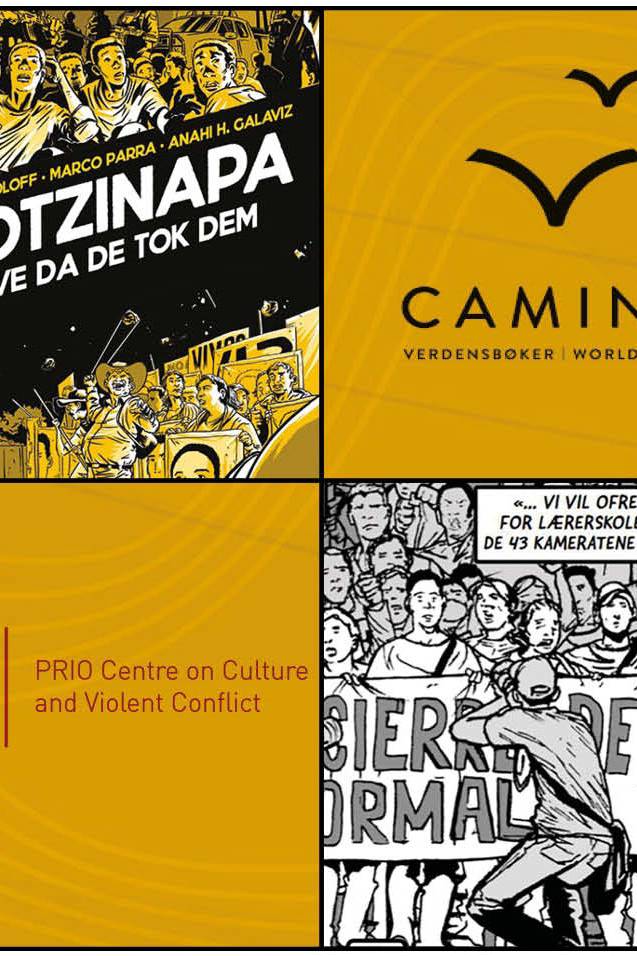 Unfortunately, this event has been postponed until futher notice. If you have already signed up you will be contacted via email about a new date.
The comic book Ayotzinapa: I live da de tok dem tells the story about the abduction of 43 young students in Mexico in 2014 and their parents' desperate struggle to find the truth about what happened to them. On 5. November, Camino Forlag and the Peace Research Institute Oslo (PRIO) organise an evening where we will explore how art can be used to inform and mobilise people in the struggle against oppression and injustice.
The seminar starts with the screening of a video interview with the author,Andalusia K. Soloff. The following panel discussion includes contributions from:
Øystein H. Rolandsen, PRIO, will chair the discussion.
This will be a hybrid event, with both a live audience, and a live stream for those who cannot attend in person.
Please be aware that there is a chance that event could become online only, in the event of new Covid-19 Restrictions. You will be informed if this is the case.
Covid-19 Restrictions
Note that due to Covid-19 restrictions, we have a maximum capacity of 34. Please reserve a place early to avoid disappointment. To sign up for a place or for other inquires please contact: Maisie Fitzmaurice at maifit@prio.org with the following details:
Full name
Phone Number
Email address
Municipality
The event will take place at the Henry Dunant Hall at the Red Cross. Please arrive at the venue at least 15 minutes before the seminar begins to allow time for registration.
PRIO adheres to two-meters distance policy. Unfortunately, we are unable to serve food and drinks due to the risk of infection, but please feel free to bring your own bottled drinks with you.
This event is free and open to all.