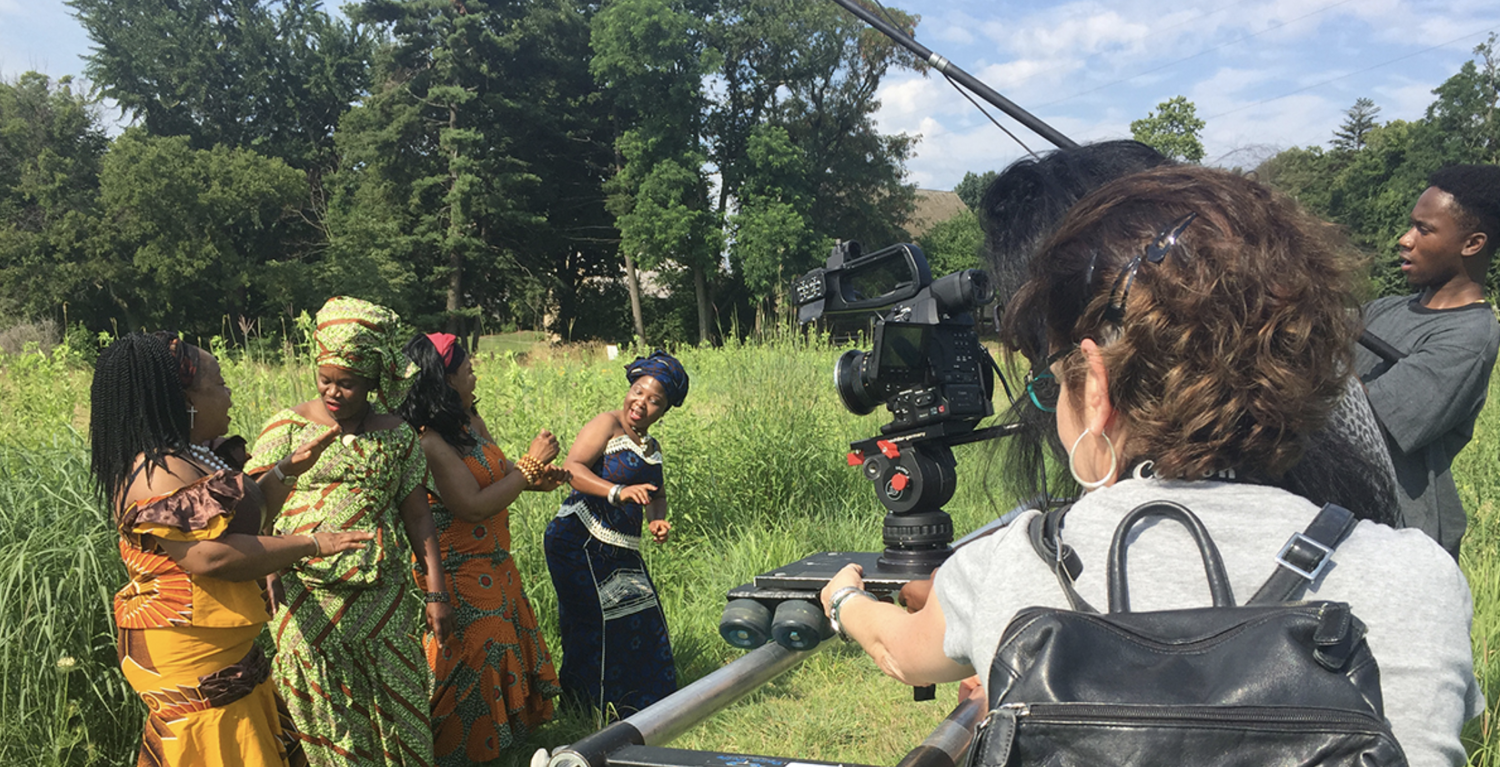 Please be invited to the first INSPIRE seminar this autumn with Toni Shapiro-Phim and Fatu Gayflor on Wednesday 15. September 12:00-13:00 CET.
Mother, Singer, Survivor of Liberia's Civil War and Refugee as Community Builder
You can join the event by clicking here. Singer, songwriter, recording star and community activist Fatu Gayflor, and researcher, educator and filmmaker Toni Shapiro-Phim will be in conversation about their collaboration on the documentary film, Because of the War. Intrinsic to the discussion is the anti-violence work of Gayflor and her Liberian artist-colleagues during and following Liberia's years of civil strife -- a model that integrates music and community-building in Liberia, at refugee settlements in other West African countries, and in the United States, her current home.
Gayflor and Shapiro-Phim will also share details about their "Impact Campaign" involving community forums around the film's screening tailored to address specific social justice topics and invitees. The collaborators have hosted, for example, an event on police brutality in Liberian American neighborhoods with members of the local police force; a discussion about resources to counter domestic violence in immigrant communities with young Liberian American women; and other such convenings.
Fatu Gayflor is a co-founder of the Liberian Women's Chorus for Change in the U.S. and a renowned recording artist and former member of Liberia's National Cultural Troupe.
Toni Shapiro-Phim, Ph.D., is Assistant Director of the Program in Peacebuilding and the Arts and a professor in Creativity, the Arts and Social Transformation at Brandeis University in the U.S.
Register above if you would like to receive a reminder.