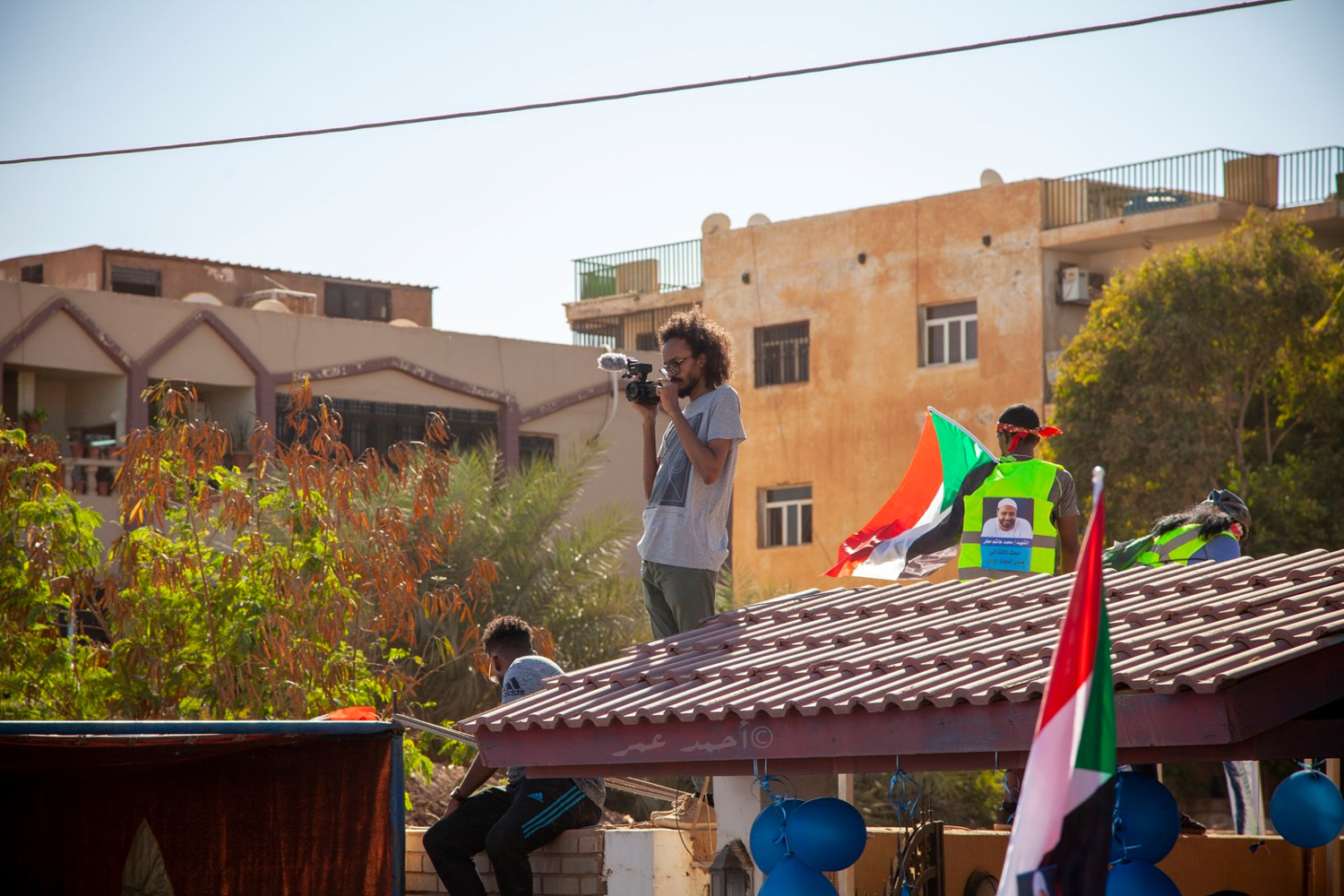 We invite you to the last INSPIRE seminar this spring with filmmaker Ibrahim Mursal.
This seminar will be a hybrid event, taking place at PRIO (Hausmanns gate 3) and on Microsoft Teams at this link. For those attending in person, a light lunch will be served from 11:30.
Please register in the sign-up form on this page to attend. Please write in the comment section if you are attending in person or online.
In his work, filmmaker Ibrahim Mursal draws inspiration from his personal search for identity. Growing up between three cultural identities (Somali, Sudanese, Norwegian) and coming from a religiously conservative background, yet currently working to strengthen progressive movements, he is familiar with feeling alienated.
In conversation with Cindy Horst, he will discuss the difference between exclusion and alienation, and explore the need for nuance in researching the consequences of violent conflict and oppression. Mursal will talk about his documentary film 'The Art of Sin' and his upcoming work, which depict different forms of alienation that have followed experiences of oppression, flight and/or exile. The seminar will also address ethical questions that arise from researching sensitive topics, and how artists and researchers can best tackle these questions in a way that is both true and inclusive to their character and the topic of exploration. After the conversation, there will be a Q&A session.
The INSPIRE seminar series is a monthly online space where we explore arts-based methods, collaborative methods, ethics of doing research with artists, art as transformation and engaged scholarship - all in the context of violent conflict and war - with invited researchers and artists. The seminars are open to all interested in these topics.
To read more about the INSPIRE research project, visit the INSPIRE website.