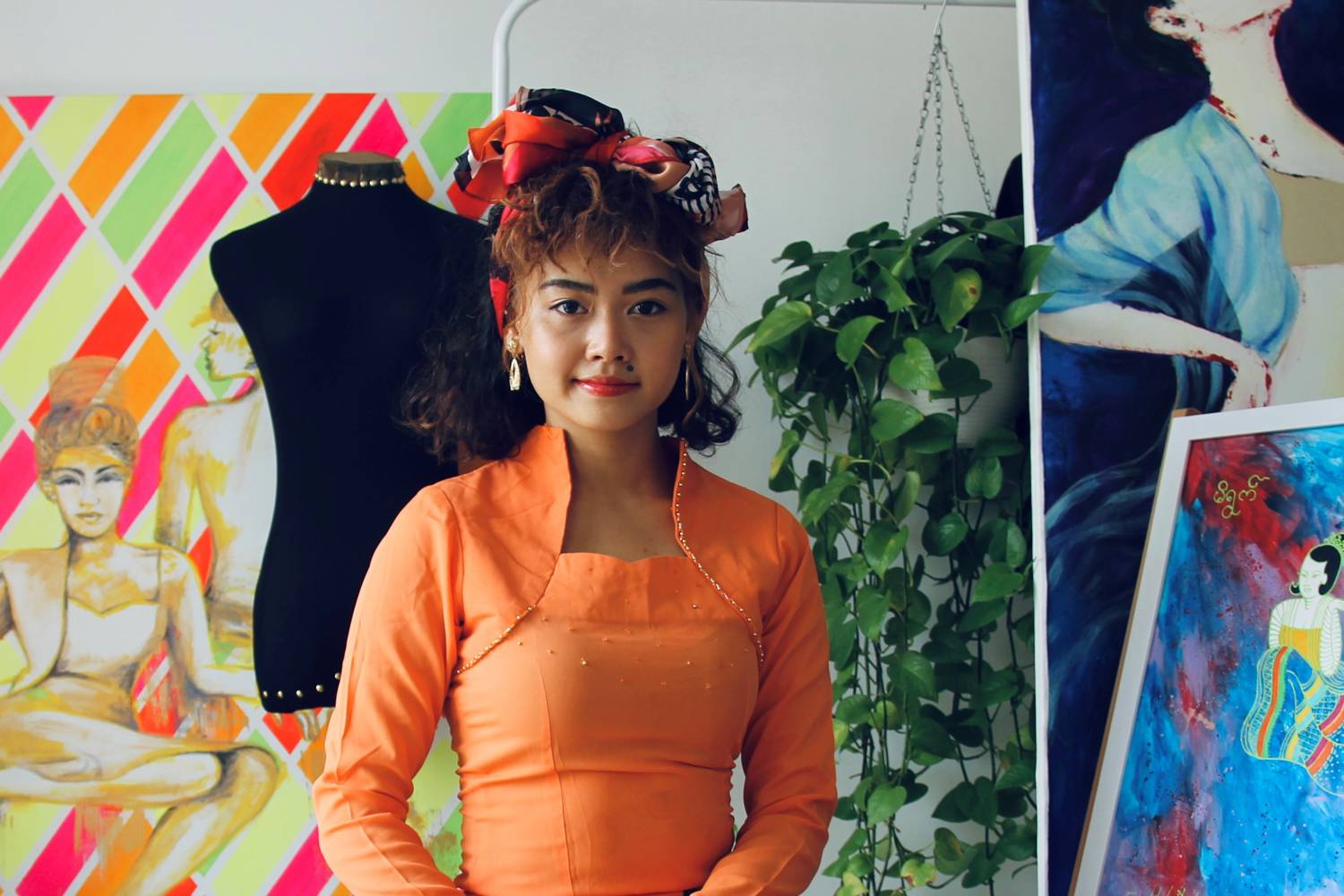 Please be invited to first INSPIRE seminar this autumn with Burmese artist and activist Chuu Wai, in conversation with PRIO researcher Marte Nilsen .
This event will take place on Microsoft Teams at this link.
In this seminar Chuu will present some of her work and artistic practices and talk about her experience as an artist in a repressive society. Chuu is known for an artistic practice that focuses on the conditions for women in modern Myanmar. Through her use of traditional and handcrafted materials, she paints strong and confident women, and challenges the traditional role Myanmar society has historically attributed to women. The thematic focus of her work and her devotion to the situation of her peers in Burma has led her to become a leading figure of the young Burmese art scene.
Following the 2021 Coup in Myanmar, Chuu was instantly and creatively involved in the pro-democracy demonstrations against the coup through her "Write for Rights" initiative.
Her political artistic activism forced her to flee from Myanmar to seek refuge in France. Before she fled, she managed to smuggle out her artwork and send it to Ukraine, where she planned to settle down and start anew. Political events again interfered in her life as her art got stuck in Ukraine due to the war. Chuu is now based in Paris, where she continues to develop her artistic practice to support the revolution against the military in Myanmar.
The INSPIRE seminar series is a monthly online space where we explore arts-based methods, collaborative methods, ethics of doing research with artists, art as transformation and engaged scholarship - all in the context of violent conflict and war - with invited researchers and artists. The seminars are open to all interested in these topics.
To read more about the INSPIRE research project, visit the INSPIRE website.