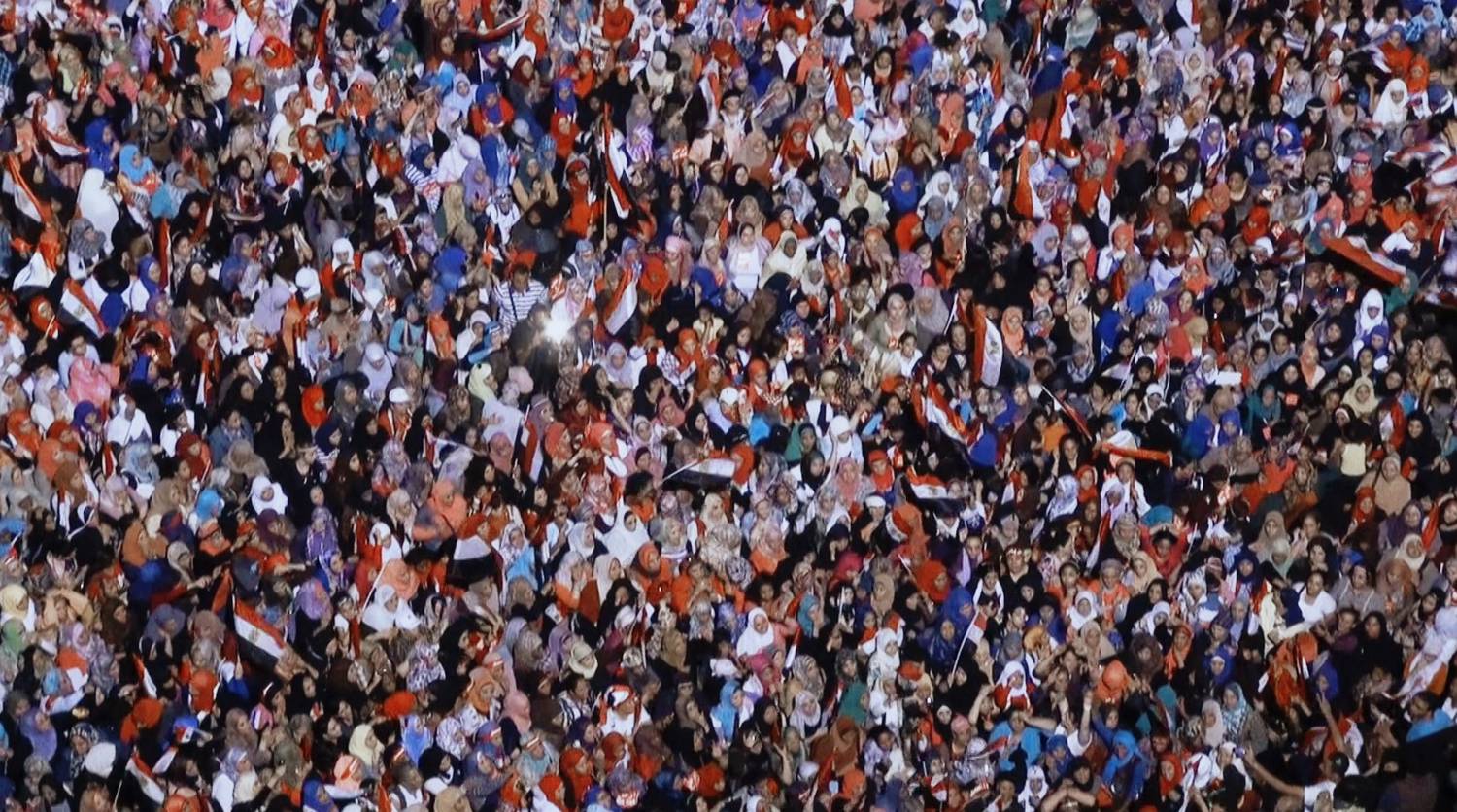 Welcome to the screening of the film 'As I Want' by director Samaher Alqadi, where she explores the chains of her childhood and shows the power of women in a revolutionary struggle against the odds, through the words left unsaid to her dead mother. This event is part of the Oslo Peace Days 2022 and hosted by PRIO and the Embassy of the Netherlands in Norway.
SYNOPSIS
Cairo, January 25, 2013: On the second anniversary of the revolution in Egypt that led to the fall of Hosni Mubarak – who had ruled the country for thirty years - an explosion of sexual assaults takes place in Tahrir Square. In response, a massive outpouring of enraged women fill the streets. Director Samaher Alqadi picks up her camera as a form of protection and begins documenting the growing women's rebellion, not knowing where the story will lead her.
Alqadi, who is born in Palestine, examines what happens that day in this powerful documentary. Using archival material and conversations with those who had to experience the brutalities that day, she sketches what it means to be a woman in the Middle East today. As I want is a personal, essayistic documentary in which Alqadi looks at her own role as both mother and daughter in light of the patriarchal structures that have affected her since childhood. The lens through which she connects to the story is never passive, whether she depicts the Egyptian women at the frontline or herself goes in direct confrontation with the men on the streets. The result is a powerful and moving documentary.
Director
Samaher Alqadi is a Palestinian filmmaker. Having grown up in the refugee camp Jalazone on the West Bank, she worked for the Palestinian ministry of culture before attending Cairo Higher Institute of Cinema in neighbouring Egypt. Alqadi has directed and produced several short documentaries; As I Want is her first feature-length documentary.
Panel
After the film screening, Trude Stapnes (PRIO) and Soraya Batmanghelichi (UiO) discuss the role of women in non-violent resistance, and the gendered dimensions of their struggles 'at the frontline'. We also explore questions of representation on these topics, and how to balance perspectives that highlight their civil-political activism with structural inequalities and injustices. The panel will be moderated by Cindy Horst (PRIO).
After the event, the audience is welcome to join a reception, courtesy of the Embassy of the Netherlands.