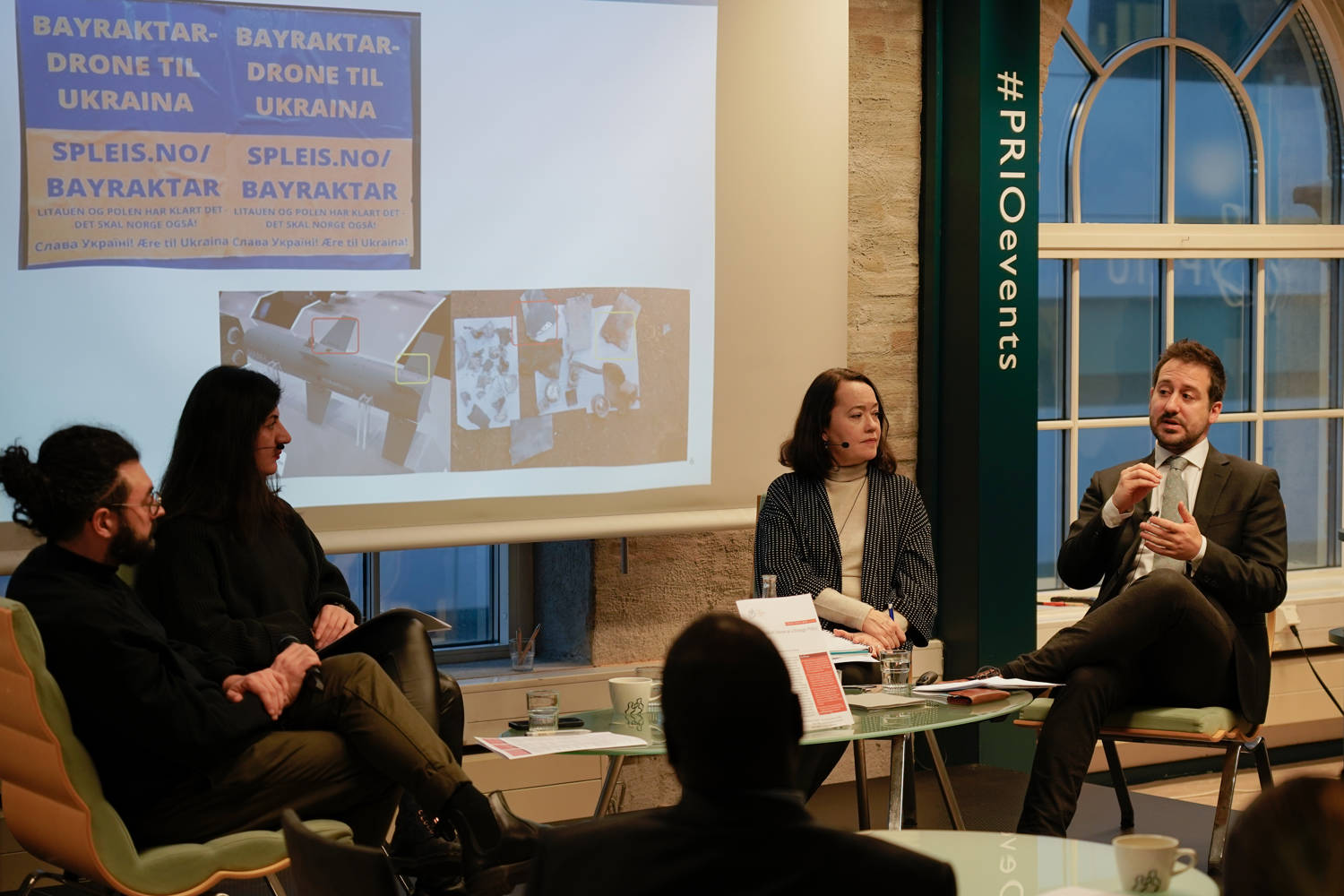 This breakfast seminar will launch the PRIO Middle East Centre policy brief titled, "Turkish Drones as a Foreign Policy Tool: A Technology-Mediated Search for Autonomy." The paper is authored by PRIO Researchers Bruno Oliveira Martins and Pinar Tank, and Beste Isleyen from the University of Amsterdam.
Turkey has rapidly emerged as a new global power in the export of drones over the last 3 to 5 years. Turkish-made drones have played an important role in the Ukrainian resistance against the invasion by Russia, and in Azerbaijan's success in the recent Nagorno-Karabakh conflict in 2020. They have also been deployed in many controversial conflict settings, including in Ethiopia, Libya and at the Kyrgyzstan-Tajikistan border. Turkey has also used drones against Kurdish forces both at home and abroad.
Drones have granted the current Turkish government a new instrument of foreign policy projection as a rising regional power. This has a myriad of implications in terms of regional and international politics, including as establishing a new model that may be followed by other emerging powers.
This seminar is free and open to all. A light breakfast will be served.
Event Chair:
Rocco Bellanova, Research Professor, Vrije Universiteit Brussel
Presenters:
Bruno Oliveira Martins, Senior Researcher, Peace Research Institute Oslo
Pinar Tank, Senior Researcher, Peace Research Institute Oslo
Beste Isleyen, Associate Professor in Political Science, University of Amsterdam
MidEast Breakfast
The PRIO Middle East Centre hosts a series of breakfast seminars, catering to Oslo's diverse community of MidEast watchers. The series will draw attention to current issues, and discuss those in the light of historical, regional and global trends. The MidEast Breakfast provides an opportunity to combine breakfast with food for thought in a compact one-hour format.