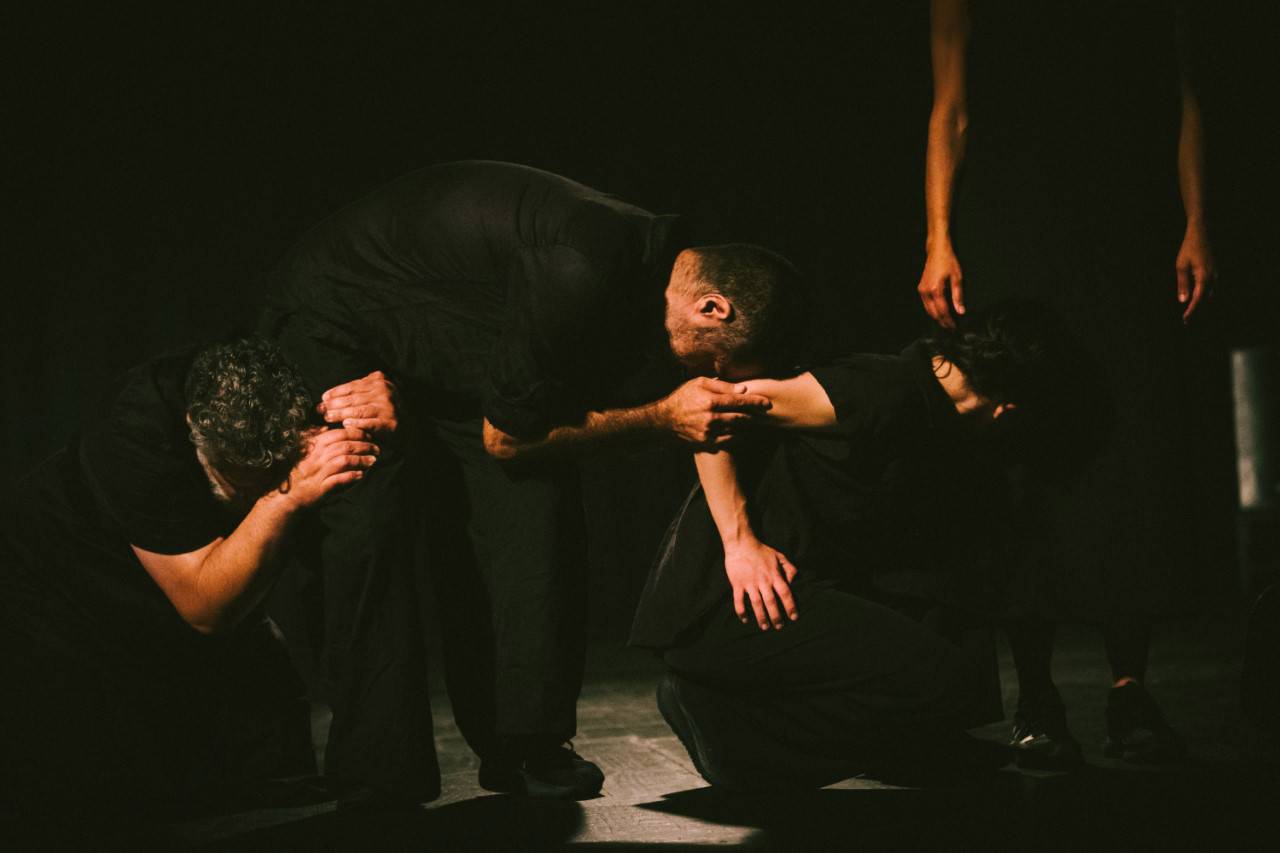 In this INSPIRE Seminar, choreographer Hooman Sharifi will share his reflections about art in exile and engage in an informal conversation with the audience - while sharing a meal.
When you have to move/flee from what feels like home, how does your art move with you? What happens to your creative methods, your approach? What becomes out of reach, and what might become possible? Creative practices engage the imagination, poetics, innovation, critical thinking, and powers of expression – how are those affected by movement away from a home transformed by violent conflict and oppression?
Choreographer Hooman Sharifi will share his reflections on these themes and initiate an informal conversation with the audience – over food. His expressions through dance have explored the embodied nature of war and oppression and of being 'a constant refugee', as Hooman phrases it. Coming from contexts of oppression and war to Norway as a teenager, he has faced the contrast of his 'body of war' with making art in a peaceful context where the audience's everyday life is far removed from what is expressed on stage. Hooman sees performance as bringing people together and in the best case offering a space that allows the audience to see things from a different angle.
Co-director of PRIO's Centre on Culture and Violent Conflict (CCC) Cindy Horst and choreographer and CCC coordinatorSara Christophersen will join him in exploring these themes collectively with the participants of this seminar.
Speakers
Hooman Sharifi is a Norwegian Choreographer with roots from Iran. His dance career started with hip hop in his youth and later he trained in classical and modern ballet in his early adulthood. He holds a Master's in choreography from the Oslo National Academy of the Arts and has a special interest in creative expression that is at the intersection of dance, theatre, and visual arts. In 2000 he established his own company, Impure Company, which highlights social engagement and politics in the arts.
Sara Christophersen is a dancer, choreographer, and researcher and is currently working as coordinator of the Centre on Culture and Violent Conflict at the Peace Research Institute Oslo (PRIO). Sara has an MA in human geography from the University of Oslo (2020) and BA in dance and choreography from Laban in London (2004). Her academic and artistic interests intersect, with a particular interest in feminist methodologies, notions of solidarity and care, and collaborative processes of knowledge creation.
Cindy Horst is Research Professor in Migration and Refugee Studies and co-director of the PRIO Centre on Culture and Violent Conflict. Her current research focuses on how individuals, including artists and academics, can challenge the status quo and effect societal change in (post-)conflict settings. In her research on (transnational) civic engagement, she asks questions that problematise normative ideas of 'active citizenship', exploring how people living in culturally and religiously diverse societies engage with their surroundings.
The INSPIRE seminar series is a monthly online space where we explore arts-based methods, collaborative methods, ethics of doing research with artists, art as transformation, and engaged scholarship - all in the context of violent conflict and war - with invited researchers and artists. The seminars are open to all interested in these topics.
To discover more about the INSPIRE research project, visit the INSPIRE website.