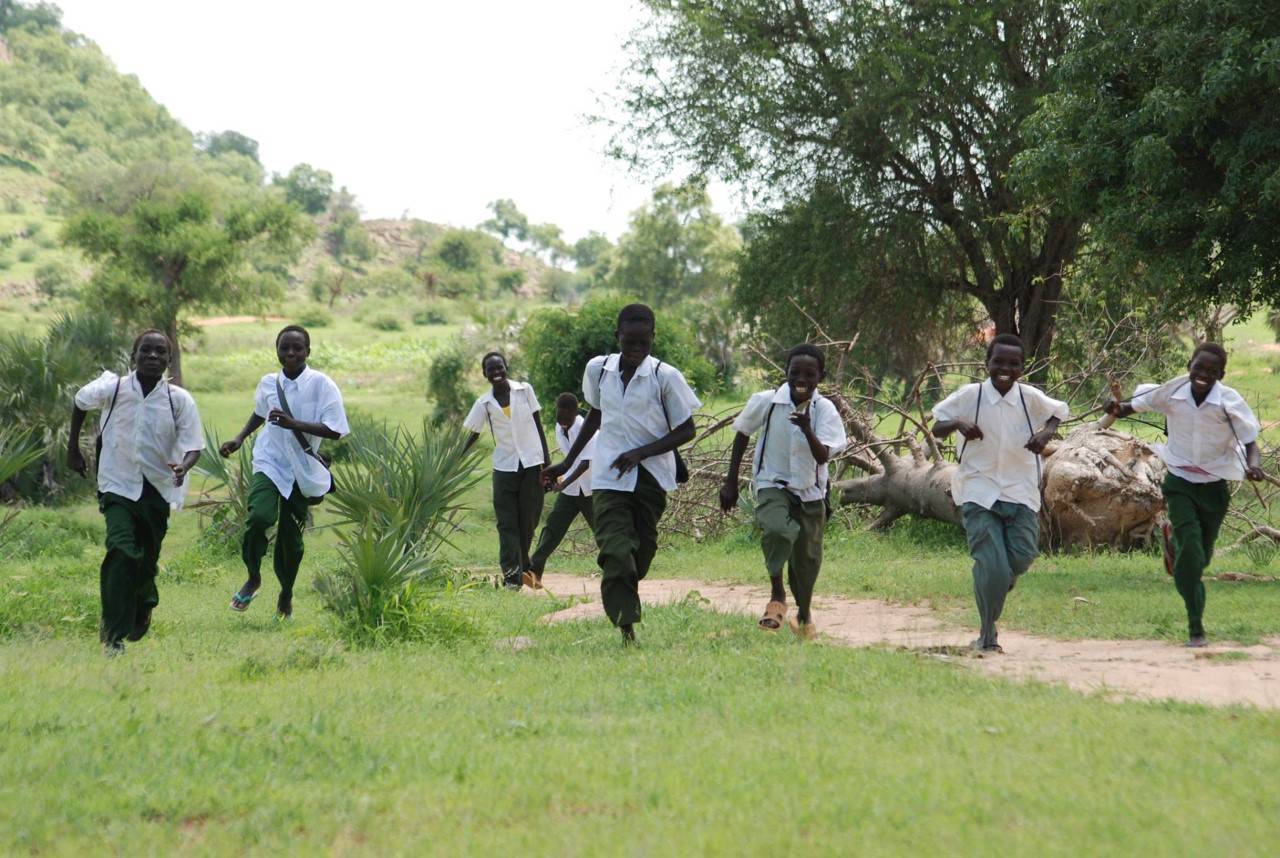 In this INSPIRE Seminar, Sudanese visual artist Khalid Shatta will present his artistic journey from childhood in the Nuba Mountains, Sudan to Norway, with his series 'Migration of the Soul'. Joining him, in conversation, are researchers Azza Ahmed Abdel Aziz and Katarzyna Grabska.
Khalid Shatta will present his powerful photographs that showcase stories of life in the Nuba Mountains, as well as his colorful paintings that draw inspiration from modernist paintings, the art of ancient civilization, and the culture of his birthplace, Sudan. He is interested in the dynamic connections of the past to the present, evident in the use of symbols in his art. His series 'Migration of the Soul' deals with the sensation of being out of place and feeling disconnected from one's own body and existence.
"When I started working on the series, my basic needs were met and I had peace of mind, which gave me the space to understand the chaos of my birthplace. You could say that the distance brought me closer to understanding my past,"
- Khalid Shatta
A light meal will be provided.
Speakers:
Khalid Shatta is a Norwegian-Sudanese Visual Artist using painting as his primary form of creative expression. Originally from Nuba mountains in Sudan, Khalid is known for his large canvases, colorful motifs, and modernist art.
Azza Ahmed Abdel Azizis a Social Anthropologist and researcher. She holds a PhD in Social Anthropology, the School of Oriental and African Studies, University of London. Azza's research has explored cultural understandings of health and well-being, which largely feature an exploration of the interface between such understandings and biomedical configurations of health.
Katarzyna (Kasia) Grabska, is a Feminist Anthropologist, a Senior Researcher at the Peace Research Institute Oslo (PRIO) as well as a visiting professor at the Ethnology Institute at the University of Neuchâtel in Switzerland. Her research has focused extensively on the themes of gender, generation, youth, displacement, refugees, return, identities, and access to rights for refugees in urban settings.
The INSPIRE seminar series is a monthly online space where we explore arts-based methods, collaborative methods, ethics of doing research with artists, art as transformation and engaged scholarship - all in the context of violent conflict and war - with invited researchers and artists. The seminars are open to all interested in these topics.
To discover more about the INSPIRE research project, visit the INSPIRE website.