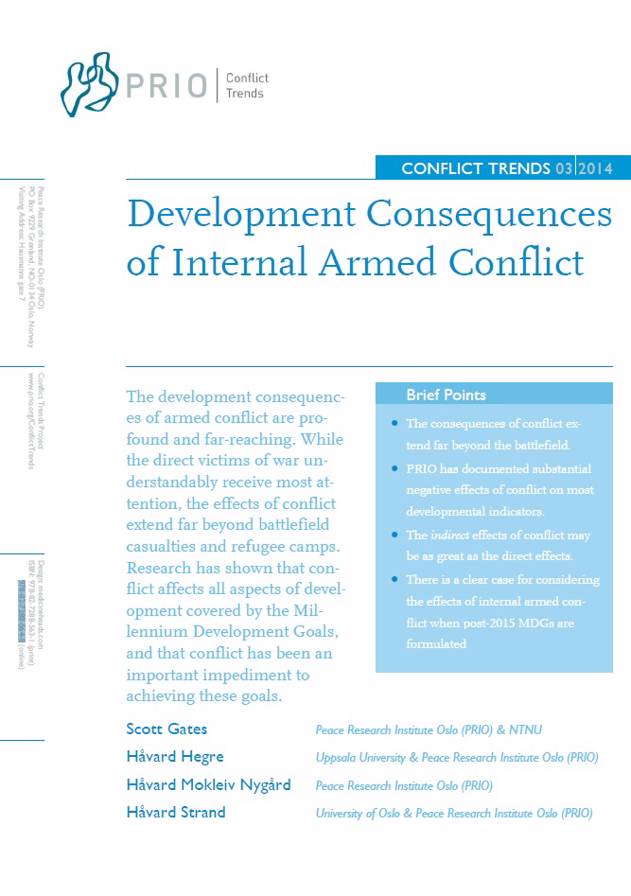 The Conflict Trends Policy Brief, published today, on occasion of Paul Collier giving the PRIO Annual Peace Address, outlines that *"*the development consequences of armed conflict are profound and far-reaching."
PRIO's Conflict Trends project collaborates with the Ministry of Foreign Affairs to answer questions relating to the causes, consequences and trends in conflict. The project will contribute to new conflict analyses within areas of public interest, and works to produce thorough and quality based analysis for the MFA. The project builds on the existing competence of PRIO with a strong emphasis on research and new data analysis.
Read more about the Conflict Trends Policy Brief at the PRIO blog and the related blog post War Breeds War, published a few days ago.