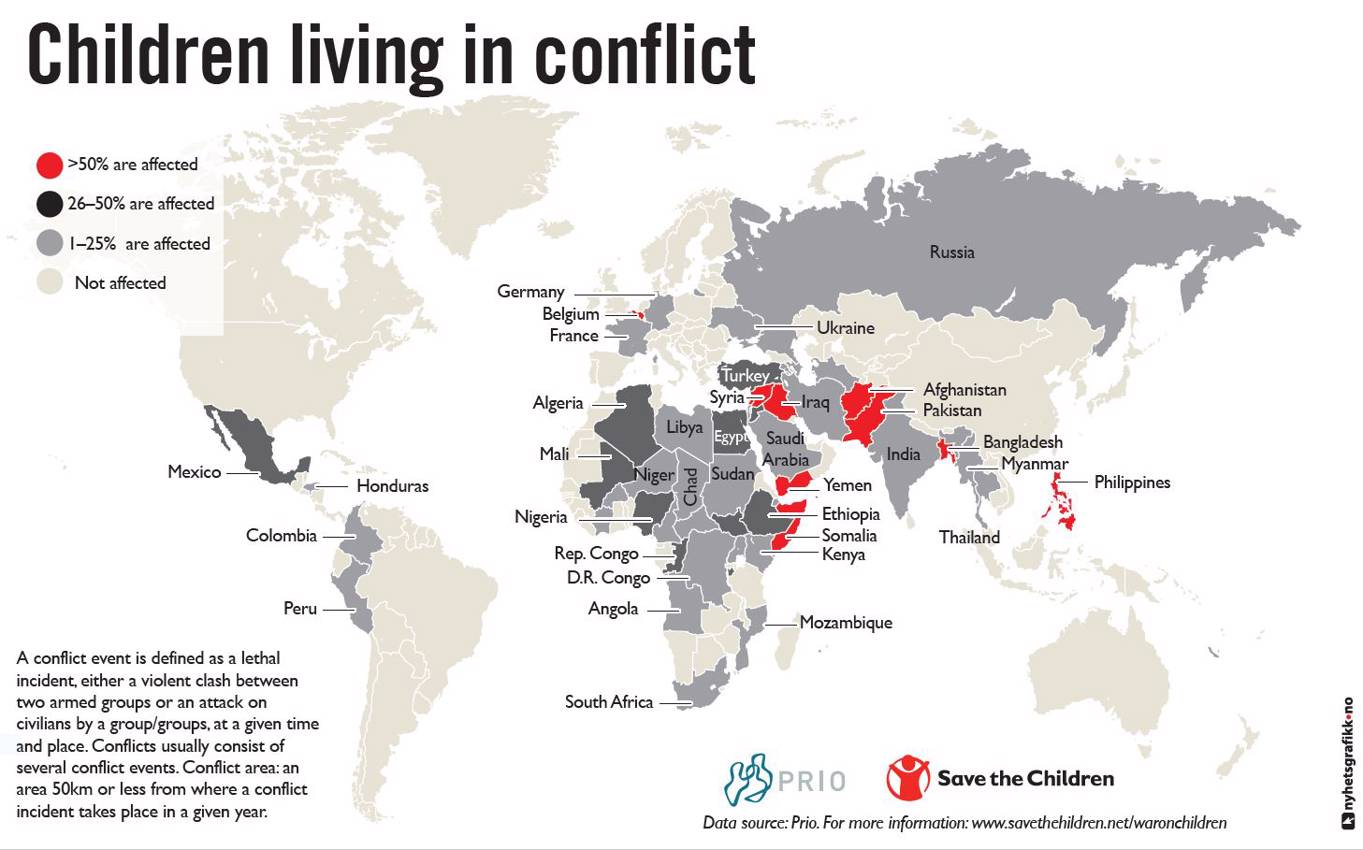 Save the children today published the War on Children report, which shows that the number of children living in conflict zones have increased by 75% in the last 20 years. The report is based on PRIO research.
In their launch notes, Save the Children writes: "One in six children across the world are living in areas impacted by conflict, and children are more at risk in conflict now than at any time in the last 20 years. From Syria to South Sudan, Yemen to DRC, children are caught up in violence, which is not of their making. Children are being killed and maimed, raped and recruited, and being denied aid and medical care. Warring parties are bombing schools and hospitals on a scale not seen for decades." The full report can be accessed here.
The War on Children report has been met with great interest both internationally and in Norway, with the BBC, Norway's leading newspaper VG, and the Norwegian Broadcasting Corporation all taking notice. The report is being launched at the Munich Security Conference (MSC) this weekend. MSC is now the major global forum for discussing security policy.
The research conducted for this report has been part of the Conflict Trends project, and has been led by Gudrun Østby and a team consisting of researchers Karim Bahgat, Kendra Dupuy, Siri Aas Rustad, Håvard Strand, and Tore Wig. For more details on the research behind the report, see this blog post by our researchers. They have also published a Policy Brief.